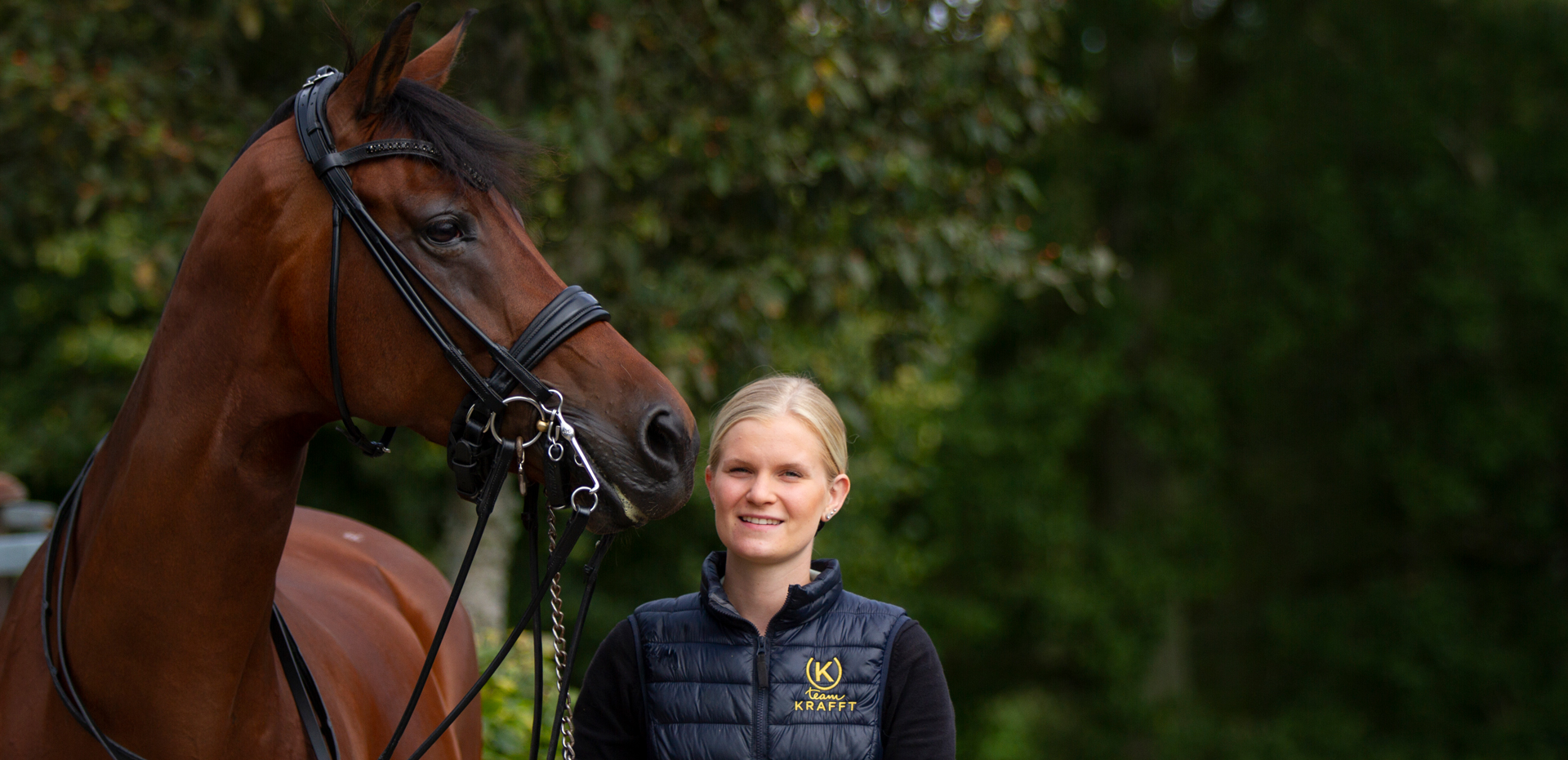 CECILIA PANTHER – competition groom
We met Cecilia for the first time many years ago when she came to Tullstorp for an internship for a couple of weeks. She did very well and easily fitted in among the members of the staff. When she left the internship we therefore promised her a position at Tullstorp  after she had finished school, and she accepted and she is back!
Since then, Cissi – as she is called – has developed immensely both personally and professionally. She started with a basic groom employment and today she has been trained into an excellent competition groom working mainly for Ida-Linn Lundholm.
Her day begins with the general feeding and mucking in the stable together with her colleagues. After the breakfast brake she is responsible for the horses Ida-Linn is going to ride.
She prepares the horses for Ida-Linn and in between the shift of horses, she cares for them, brushes them, lets them out to their paddocks, cleans and polishes the riding equipment and keeps the stable in order with everything this entails.
When Ida-Linn leaves for a competition, Cissi is always there by her side, fixing and caring for her and the horses. She knows what has to be done and she does it with great joy and sense of responsibility in order for Ida-Linn to be able to concentrate on her task – competing. Cissi is very dedicated and devoted to the horses and understands the importance of her work.
BACK TO TEAM