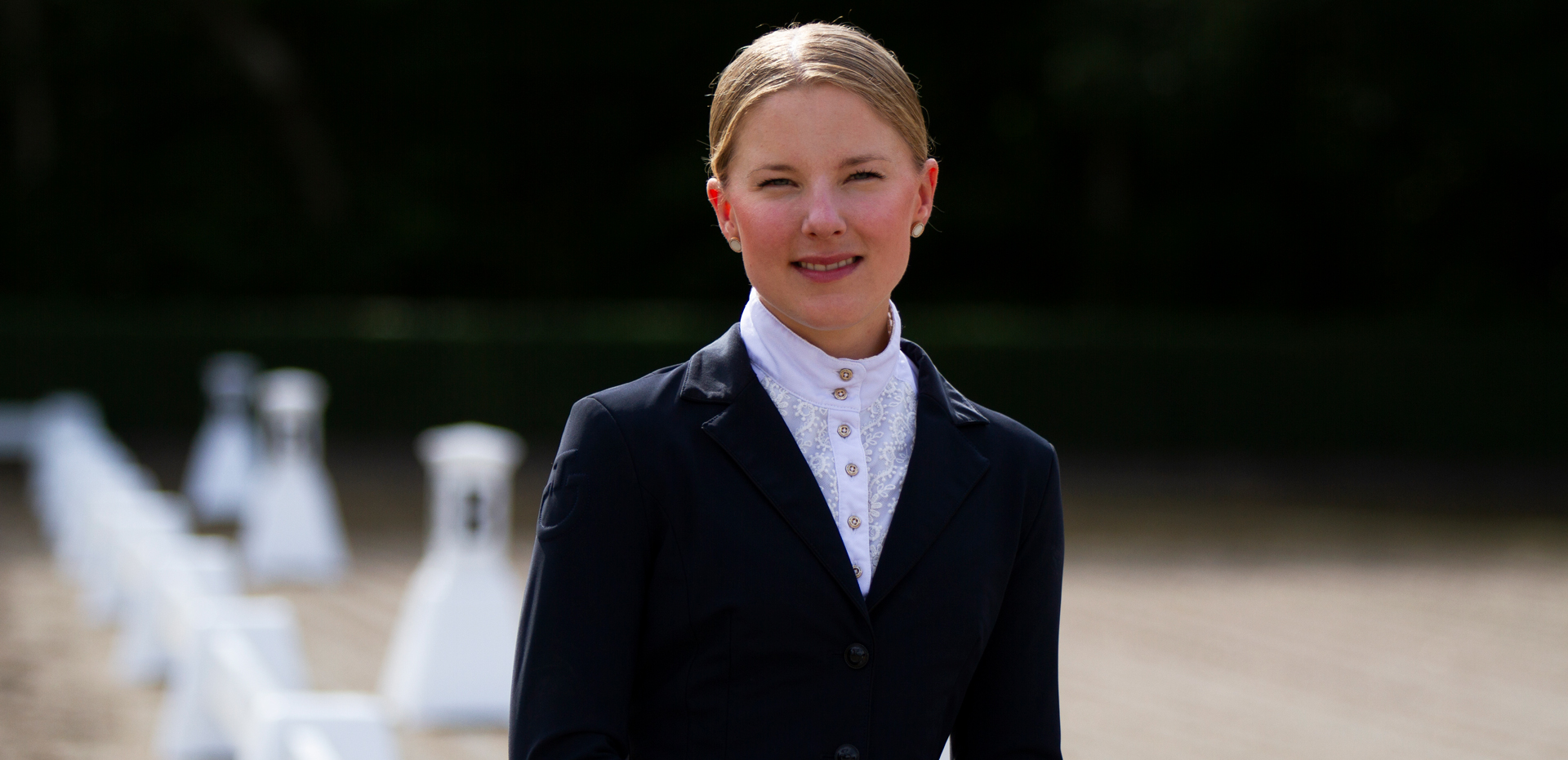 IDA-LINN LUNDHOLM
– competition rider
Ida-Linn works as a professional rider at Tullstorp, educating younger horses all the way up to Grand Prix under the wings of her trainer and mentor Jan Brink.
Ida-Linn is born and raised in Norway by Swedish parents. At the age of 19 she finished school and was dreaming of a life with horses. With little competition experience but a great heart and lots of passion for horses and  riding, she boldly called up Jan prior to a Nordic Championship in Norway and set up a meeting for an interview. Shortly after she moved down to Tullstorp in Sweden, and so did part of her family. This was in 2010.
Since then, Ida-Linn has shown and developed her great talent as a rider. Now she is the main competition rider at Tullstorp and her daily job is to ride, ride and ride some more…
Due to a long career at Tullstorp and her great role in the training of the horses, Ida-Linn has as well an important role in the managing team as being involved in the entire process surrounding the sale of horses. So when she is occasionally seen off the horse-back, it is most likely due to a meeting with a customer or the like.
As a person, Ida-Linn is very polite, determined to her work and honest, which are qualities that make her highly appreciated at Tullstorp. And with a great focus on her competition goals, we are certain that she will reach them and go far beyond.
BACK TO TEAM