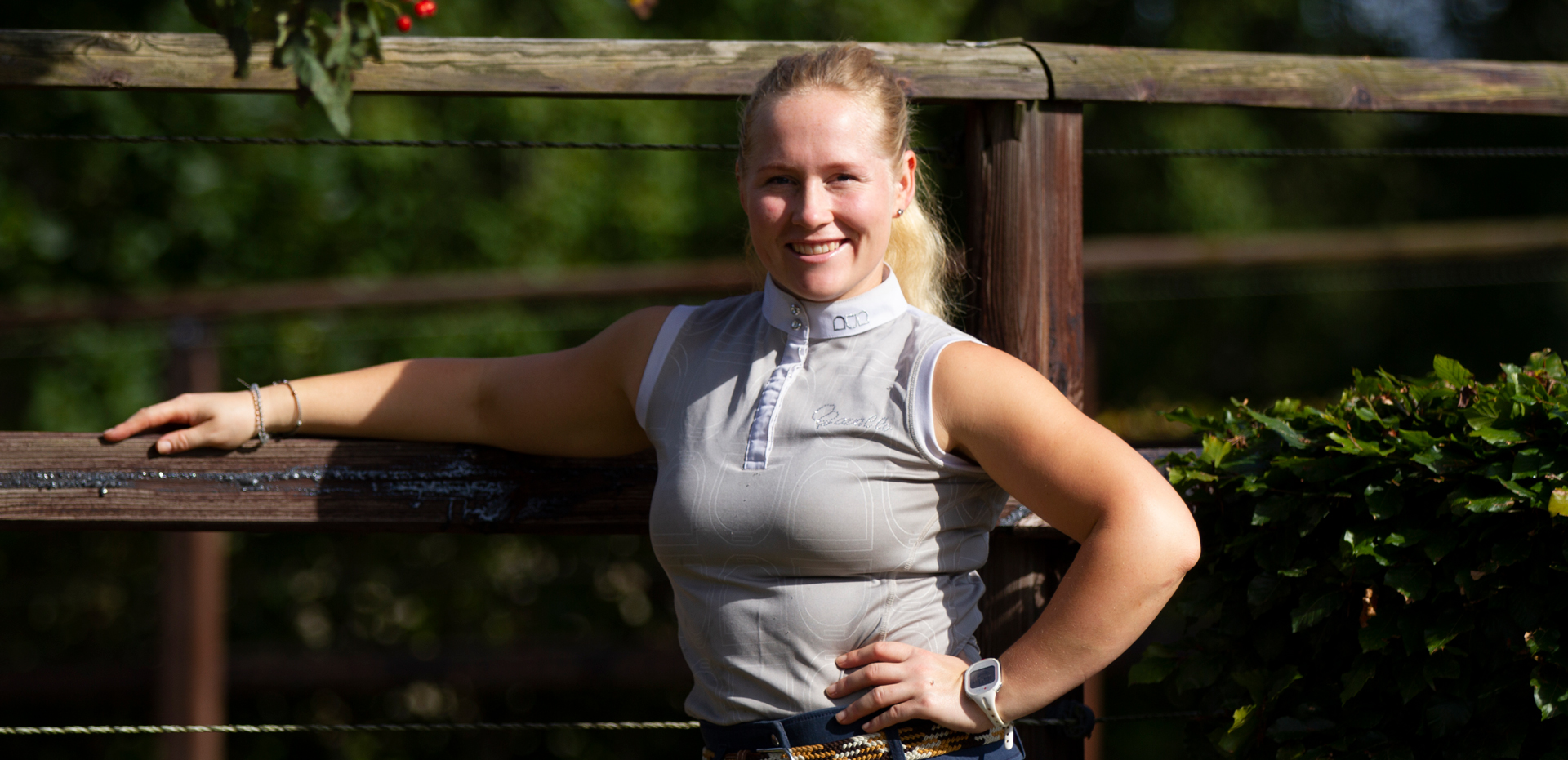 LEA LIVE ANDERSSON STOKKE
– stable manager and rider
Lea is the stable manager at Tullstorp, and is, with two stables and around 36 horses to take care of, the key person managing and leading the team at here Tullstorp. She knows every little detail that needs to be done in the stables, what each horse prefers for dinner and which horses that are in turn to withdraw to their paddocks. Even stable cats and dogs are most welcome and she takes care of all animals with a great sense of responsibility and much love.
When at her desk in the office, she also handles scheduling of farriers, dentists, visits at the veterinary etc. Greeting interns and organising with their supervisors are other parts of Lea's area of work – luckily Lea is great at allocating and delegating, a very important quality for a manager.
In addition to all of her tasks as a stable manager, Lea also manages to get time to ride a few horses every day and is constantly improving her riding skills as well as her ability to multi-task in an always calm and consistent way. She has a certain energy that rubs off on her surroundings and she always works with a smile on her lips.
BACK TO TEAM