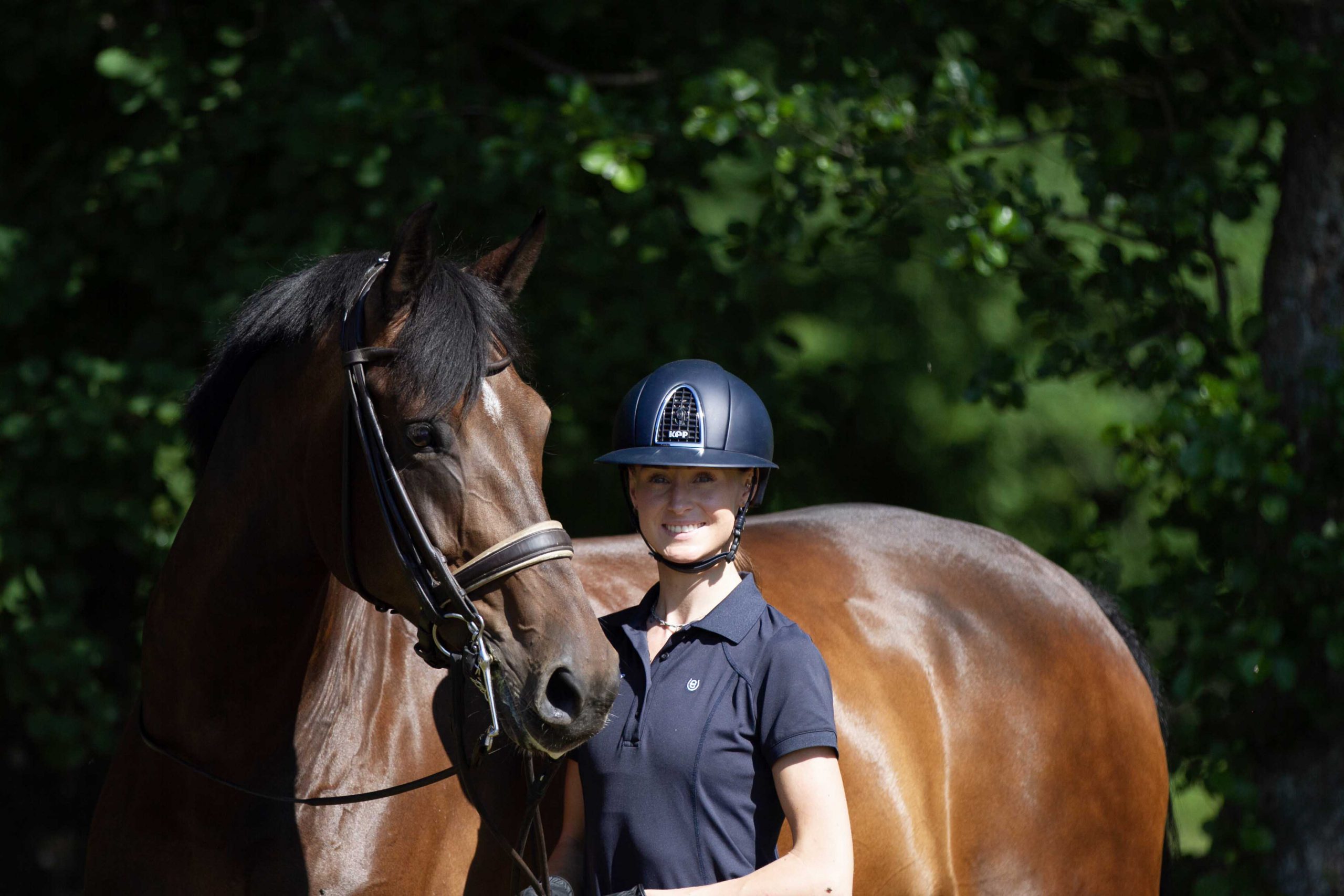 Jasmin works as a professional young horse rider at Tullstorp.
Jasmin loves being around horses and is very passionate about riding. She has great experience from working for several years at a well-reputed stud in Sweden as a rider and stable manager. Jasmin has even tried out a life with horses and riding as just a hobby but found that life is more fun when you can be surrounded by horses all day long!
Training and educating horses here at Tullstorp are her main tasks. She rides young horses and is constantly developing and improving her riding skills and getting experience for the future competition arenas.
Jasmin is straight forward, very dedicated and wonderfully uncomplicated. She is an extremely well-organized person. She loves to keep everything in order all around her and she demands a high standard from both herself and from the people surrounding her. She keeps a very high working tempo and with a high working moral as well, Jasmin is the perfect deputy stable manager further to her work as a rider.
BACK TO TEAM