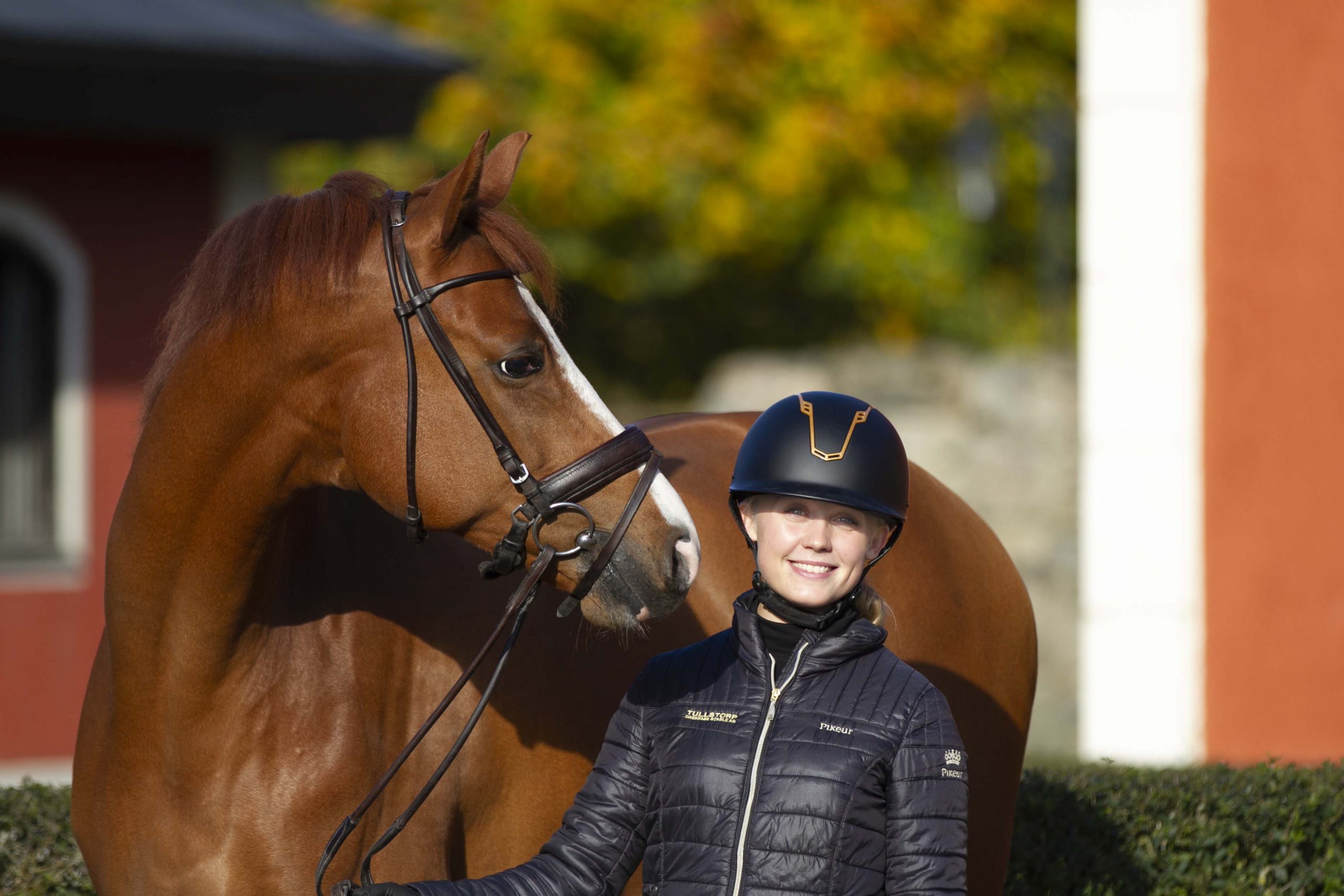 Jessie works as a professional rider at Tullstorp, educating younger horses under the wings of her trainer and mentor Jan Brink.
Jessie has known from an early age that horses is her passion and working with them as a profession constitutes a lifestyle worth pursuing. Jessie is in her mid twenties but has already accomplished a lot and achieved a bunch of useful experience.
With her huge passion for horses and her wide range of experience in the field, despite her young age, she now knows exactly what she wants and has a great idea of how to achieve it together with us here at Tullstorp.
Jessie's main job is to ride and ride some more! However, she is well aware that it takes a great team and teamwork in order to achieve the best possible result as a professional rider. Working always with a great enthusiasm and a big cheer on her lips, Jessie brings great joy and energy to the rest of the establishment. She never walks with slow steps, always has a purpose with her doing and at the same time she always has time for a chat.
BACK TO TEAM