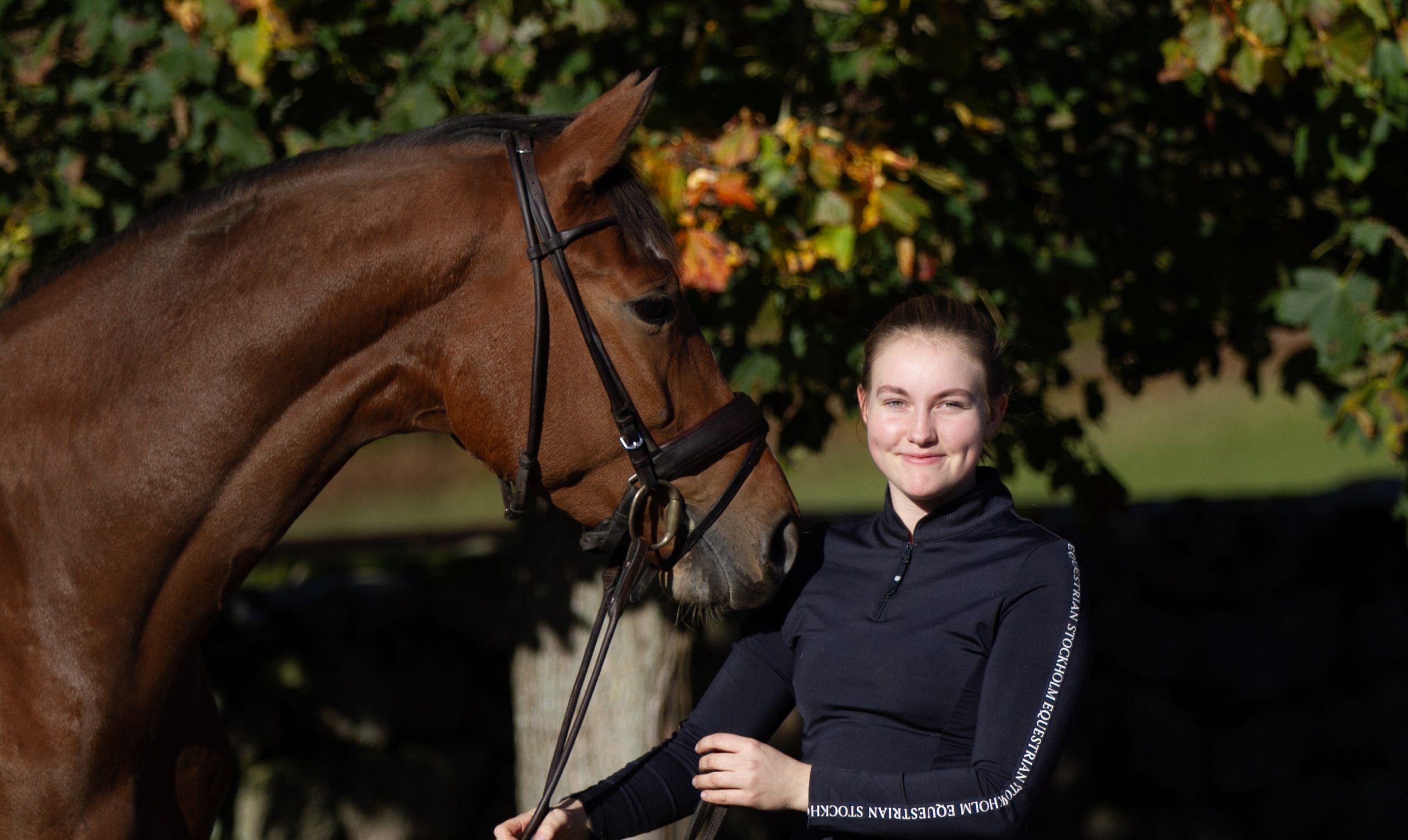 Ebba is one of those few "one-in-a-million" grooms that we knew instantly is something special and "a keeper". She started at Tullstorp as an intern when she was still in school. Ebba did her high school education with focus on horses at Strömsholm and returned to Tullstorp for every intern period. She even combined one internship with a summer job at Tullstorp. This is the first time we have signed an employment agreement with someone a year in advance without knowing the actual staff need – only because we knew that we wanted Ebba as a groom no matter what!
Since then, Ebba has developed immensely both personally and professionally. She started with a basic groom employment and today she has been trained into an excellent competition groom working mainly for Jessie Johansson.
As a person, Ebba is humble, wonderfully uncomplicated, completely dedicated and always has a little smile on her lips. When passing her at work, whether in sunshine or in pouring rain, she will always salute you with a smile and a comment with a certain joyfulness in her voice. Such mentality and approach to life rubs off on your surroundings and makes both animals and colleagues thrive in her company. And then she walks fast! No-one at Tullstorp can keep up with Ebba when she is walking in between the stables – she is always on her way somewhere, she has a purpose and a goal and does not waste her time.
BACK TO TEAM