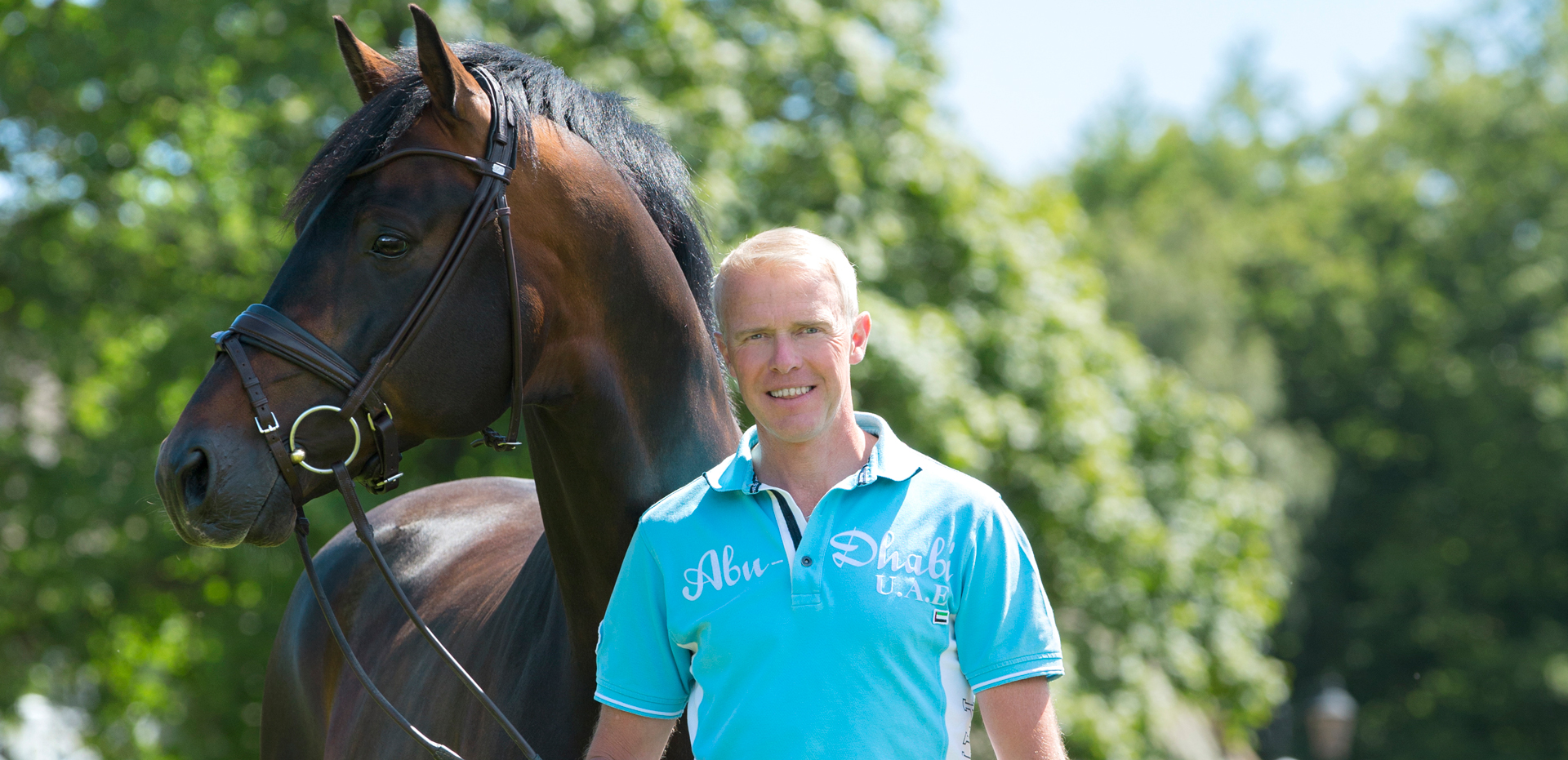 JAN BRINK
– owner and rider
Jan is the founder and owner of Tullstorp Dressage Stable.
Jan has competed in 3 Olympics, won 7 international medals, 7 Swedish Championship gold medals, won the great Aachen Championship and was ranked no. 1 in the world in 2005. For more than 20 years he competed in the national dressage team. Now he is focused on training horses and educating students and finding and developing the best horses for his clients.
He begins his days riding and training horses and educating his riders on other horses. With frequent visits by Swedish and foreign students, he continues with their training. Approximately twice a month he also goes two days at a time to each of Hannell Dressage, Särö Stable and Bregnerødgård to educate their riders.
When Jan is not busy teaching, he is busy doing business. With many years of competing internationally, he has a profound network all over the world. Every day business is going on and hopeful riders are searching for the perfect match of a horse and he will do his very best to fulfill their hopes and dreams.
CV JAN BRINK
BACK TO TEAM