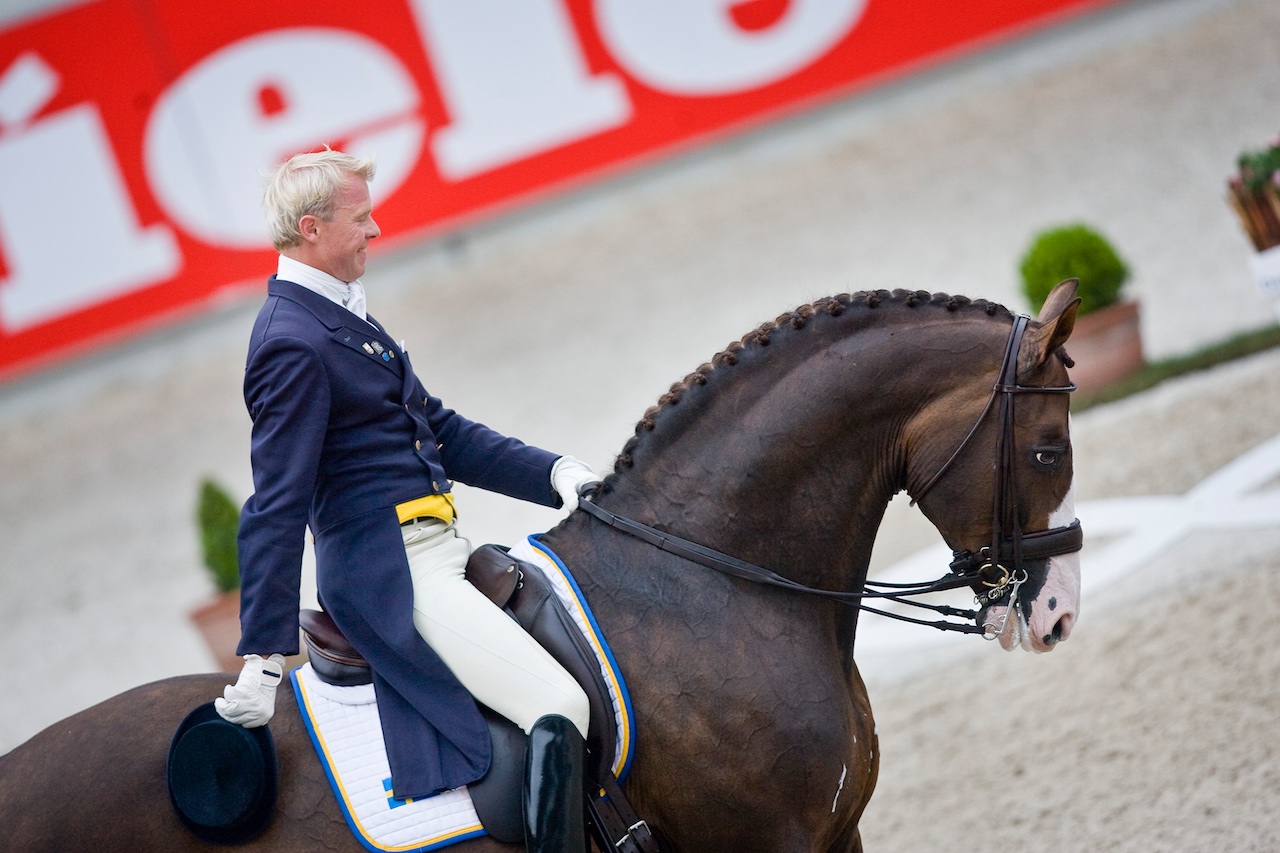 The legendary stallion Briar has passed away
It is with great sadness in our hearts that we have to announce that the legendary dressage stallion and
Jan Brink's competition companion for 18 years has passed away peacefully at the age of 31.
Not many horses have the achieved what Briar did. He came to Jan here at Tullstorp when he was 2,5 years old to be prepared for the Stallion Performance Test. They were a perfect match and with the trust of breeder and owner Hans-Yngve Göransson they got the opportunity to conquer the world of dressage for 12 years.
Under the constant riding and training of Jan with his coach Kyra Kyrklund and sponsor Åke Björsell, Briar developed into a world class dressage horse. Together, they competed at 3 Olympics, won the Great Aachen Championship in 2005, took an individual European Championship silver medal and bronze medal as well as several team bronze medals, a World Cup bronze medal and 7 Swedish Championship gold medals. They competed in the world top for almost a decade and participated in 8 consecutive World Cup finals.
He stayed at Tullstorp with Jan for 18 years and then retired at the breeder and owners place for another 11 years,
"Briar is a legend and for that he will always be remembered! For me he was so much more… We were a perfect match mentally and we knew each other inside out. He thought me a lot on horsemanship and with care and proper management we have experienced and achieved so much together – memories that will last a lifetime. I am thankful that I got to be such a big part of his life and grateful that so many people including my own kids got to know him and understand his greatness.
He has made a great impact on the world of dressage and he will be missed."