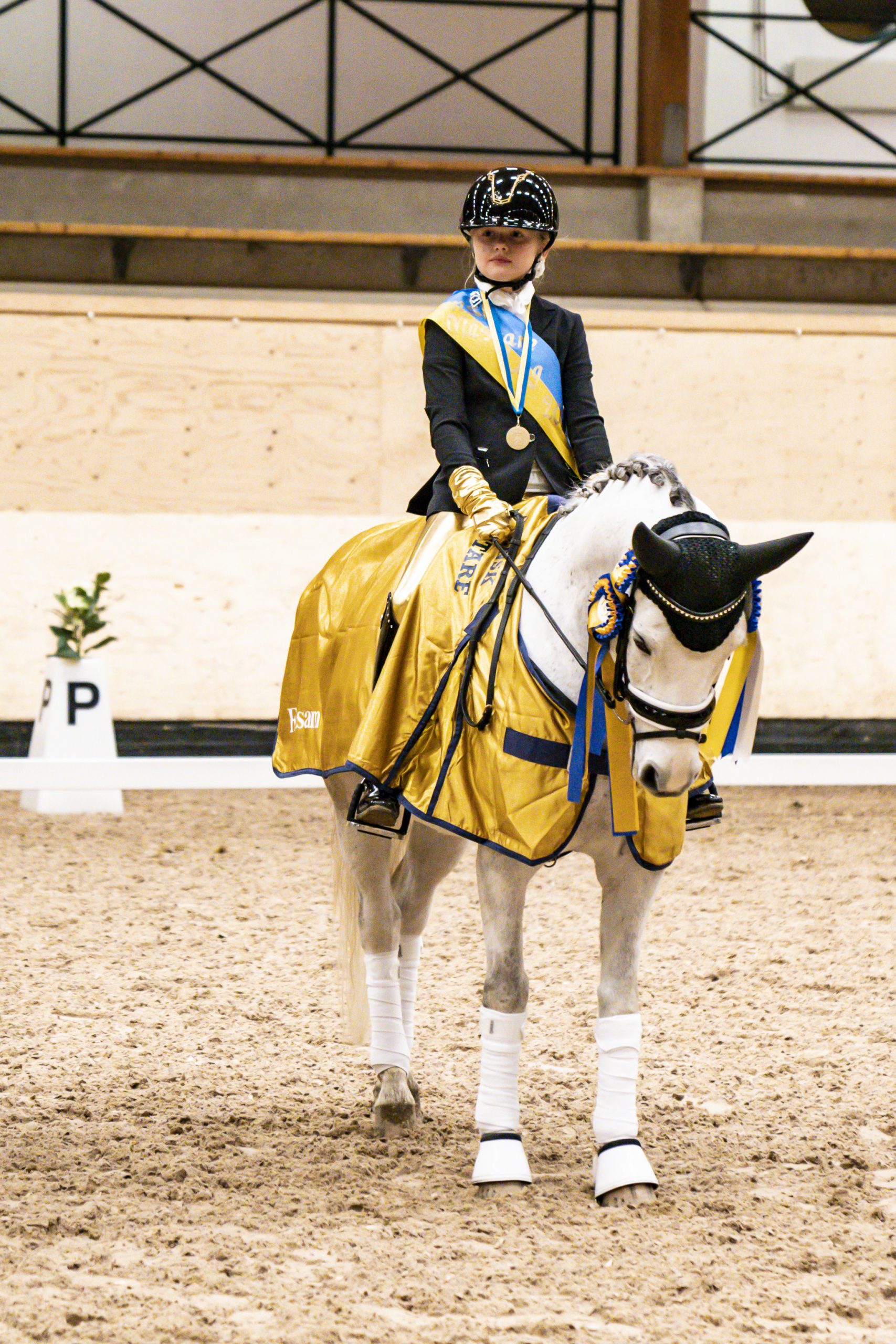 10-year old Angelina Brink won both team and individual
gold medal at the Swedish Championship
Jan Brink's 10-year old daughter competed at her first Swedish Championship last week in Helsingborg.
Angelina competed her category II pony Weber af Kongshöj by Dressman II – Marchi both individually and in team with Lindelunda Ryttarförening.
With a personal record and victory on the first day in the FEI Team Test with 71,809, a placement on the second day and victory again in the kür finals on Sunday, the gold medal was a reality!
"With the hope of making it among the top 35% to go to the kür finals, two gold medals was much above Angelinas expectations. She was very pleased to know that I did not compete my first Swedish Championship until I was 30 years old so she feels ahead", Jan comments laughing.
Together with the teammates Elliot Nilsson, Wilma Holmgren, Wynja Eriksdotter Rubin and Frida Öjeblad, Angelina & Weber also won both team qualifications and the team gold medal as well and Angelina & Weber were best in the team in the first round. With her huge engagement and passion, team leader Elin Aspnäs has taken the team all the way to the top.