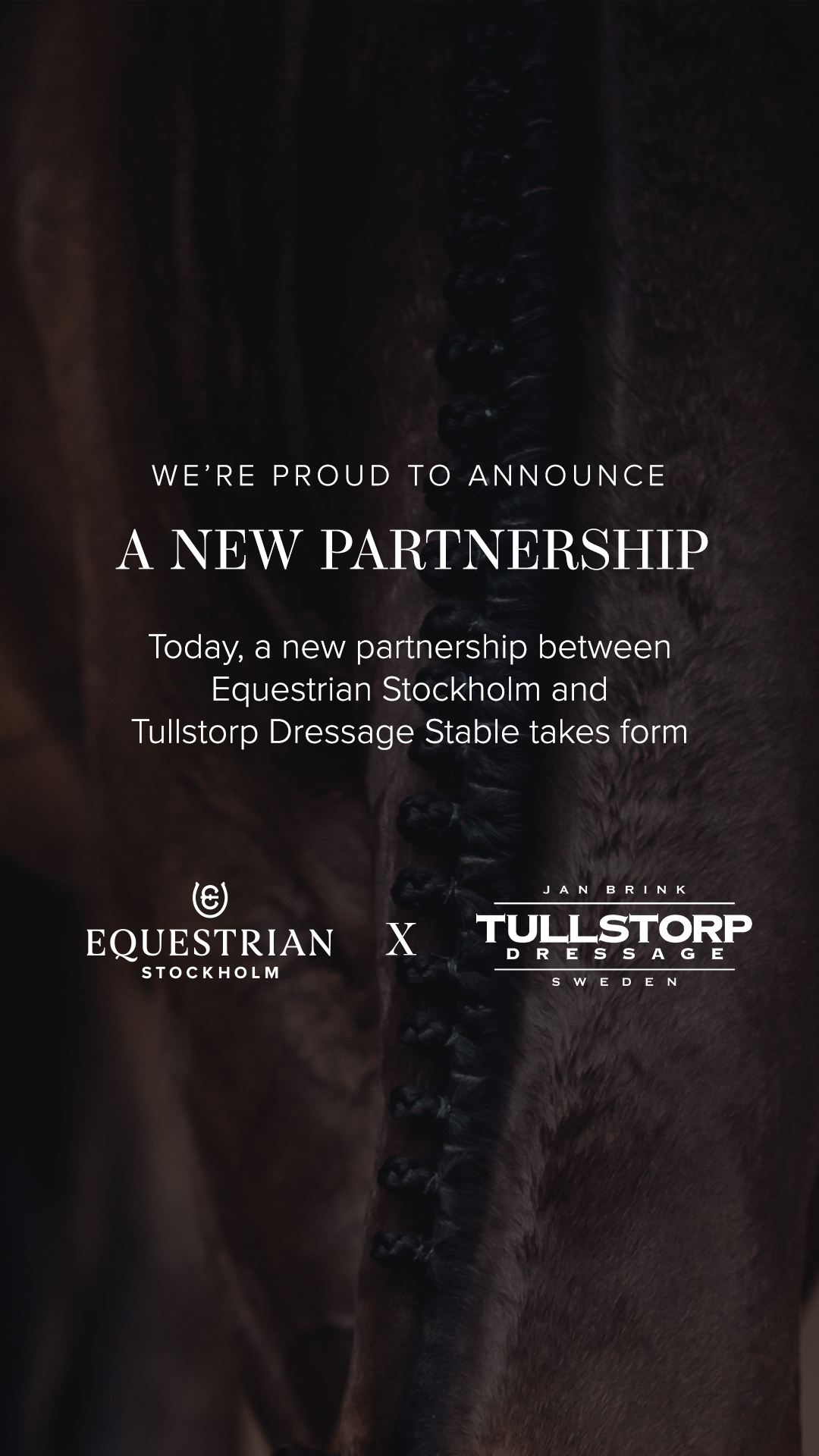 Tullstorp enters into great cooperation with Equestrian Stockholm
It is with great joy that we may announce that we have entered into a new great cooperation with Equestrian Stockholm.
Equestrian Stockholm was founded in 2015 and since then they have grown to be one of the largest companies within fashionable riding equipment on social media. We share many ground values with Equestrian Stockholm, among others exclusivity, quality and the wish to inspire people to follow their dreams and goals. The founder Johanna von Sydow and her amazing team have created products that fulfill our requirements for quality and exclusivity.
Here at Tullstorp we create and produce both riders and horses for the highest level and work solely for quality! Our goal is to create an exclusive overall experience for our customers centering on the horse. We feel that Equestrian Stockholm work with the same basic values and with our new cooperation we can contribute further on creating the exclusive feeling and lifestyle our customers are searching for at our place.
 "Being surrounded by horses is a lifestyle that can last a lifetime
– let us help you make your dreams of that lifestyle come true"
THE BRINK FAMILY 
We believe in a genuine partnership, continuity and long relationships and are very much looking forward to
many more years of exciting cooperation on the development of our businesses based on our common values
and with the mutual wish to fulfill people's dreams.