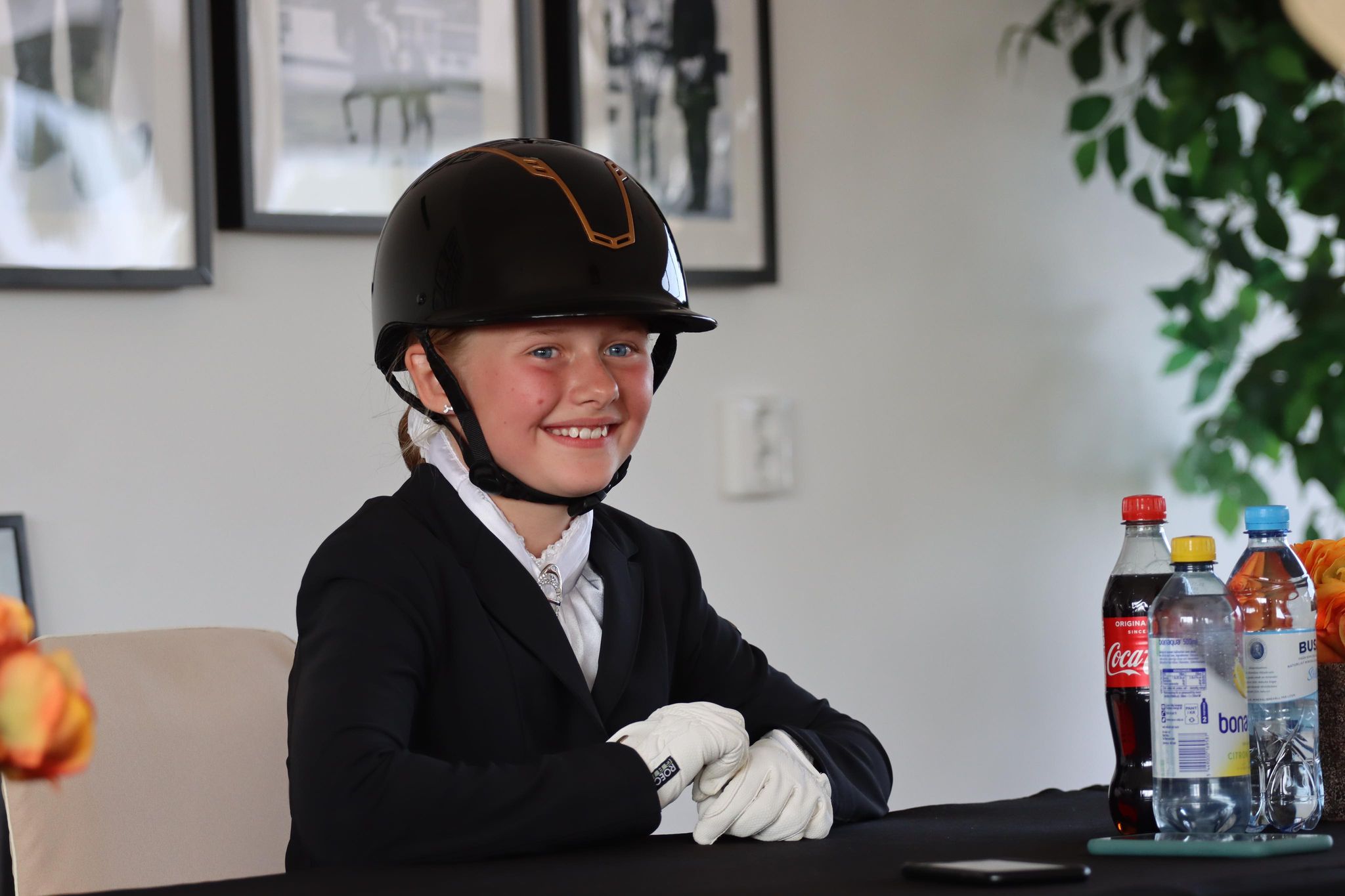 Great placements at Falsterbo Horse Show
This year, the great outdoor competition Falsterbo Horse Show has been a pure Sport Edition.
Last weekend, Falsterbo was filled with promising dressage horses and talented riders in all ages.
As always, the best young dressage horses in Scandinavia fought for the placements
at the Scandinavian Open competitions for 4 to 7-year olds.
First horses to enter the arena were the 4-year olds in the semifinals. Tullstorp rider Marina Mattsson from
Hannell Dressage rode the horse Smokey (Symphonic x Peking) to a 2nd placement with 81,7%.
Smokey is owned by Tullstorp & Hannell.
Next in line were the 5-year olds. The Tullstorp owned Prince of Hope (Total Hope x Bellagio) was placed 9th on 73,416% with Mattias Jansson in the saddle. The combination was also placed 9th in the finals on Monday with 71,750%.
Then it was time for the ponies to enter the grand arena for the Equestrian Stockholm Pony Kür. In the semifinals on Saturday, Jan Brink's 11-year old daughter Angelina Brink entered the arena as the youngest participant ever. She and her pony Weber af Kongshöj were placed 2nd both in the semifinals with 68,694% and in the kür finals on Sunday with 71,242% as the best Swedish rider. Victory in both classes went to Danish Josephine Gert Nielsen and Timm's My Fritz.