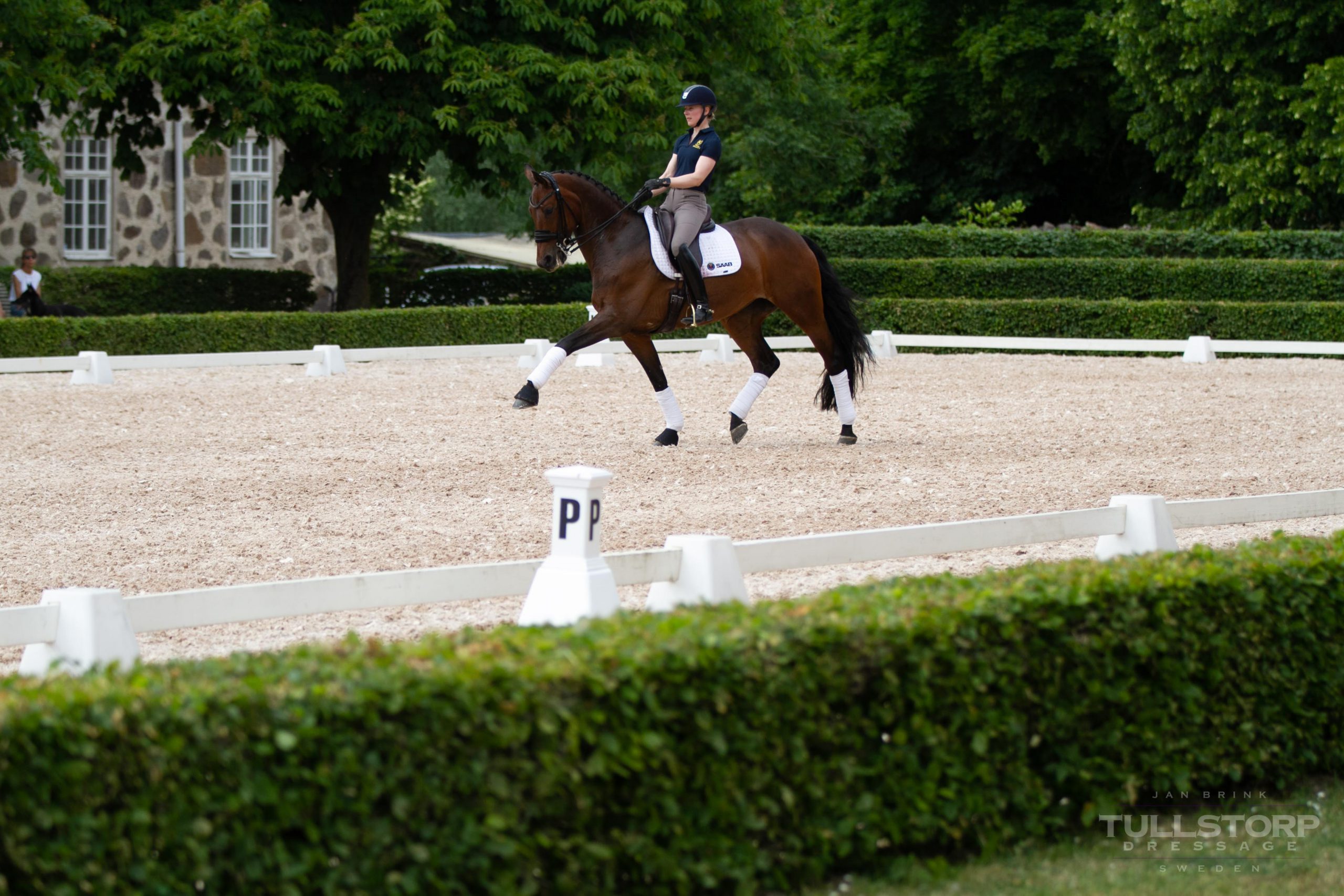 Tullstorp rider Ida-Linn Lundholm made a great competition debut this weekend with the two mares Calla & Fanita.
This weekend the Tullstorp rider Ida-Linn Lundholm competed two mares in Laholm.
It was a debut in the arena for Ida-Linn & Calla by Rock Forever I – Fürst Heinrich and they commenced with a 2nd placement in the Msv A:1 on Friday with 70,256%. On Sunday they were again placed 2nd in the FEI St: Georges with 71,765% and only 0,1% from the victory. Winner of the class was Carl Hedin & Van Der Veen.
Ida-Linn & Fanita by Vivaldi – Havidoff made their debut in the FEI S:t Georges and finished on a
4th placement on Sunday with 68,971% with among others a 9 for the collected canter.
"The future for Ida-Linn and these mares look bright", Jan Brink comments.
Calla is co-owned by Tullstorp and our Japanese cooperation partner Tetsuo Shoji.
Fanita is co-owned by Tullstorp and Åke Björsell.