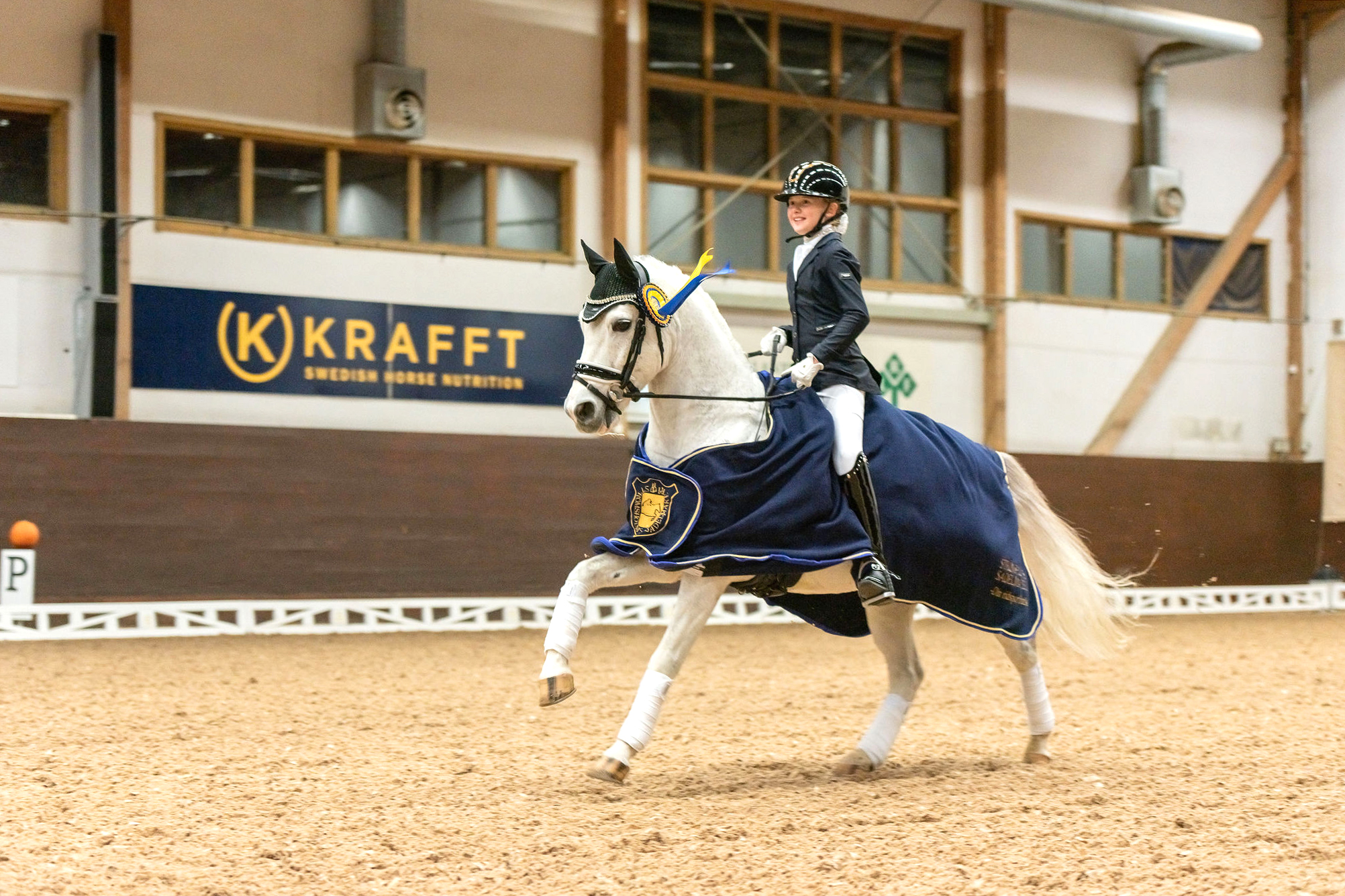 First individual hattrick and a Swedish Championship team medal
The Tullstorp rider Angelina Brink competed this weekend in beautiful Strömsholm.
Angelina is the 11-year old daughter of Jan and she competed the medium size pony Weber af Kongshöj.
On Friday, they rode an FEI Team Test and won with 71,571% and with a margin of almost 5% to the second placed.
Saturday and Sunday the FEI tests were part of the great Swedish Team Championship
and they competed for the team Lindelunda Sportryttare.
On Saturday, Angelina & Weber won again with 70,509% and were rewarded with among others a 9 for the extended trot.
In the FEI Team Test on Sunday, the combination ended up with 69,762% and
a 3rd victory and thereby their first individual hattrick.
With the team members Wilma Holmgren, Frida Öjeblad, Stella Hoff and Maja Hermansson, the results from
both days were calculated and they won a Swedish Championship silver medal.