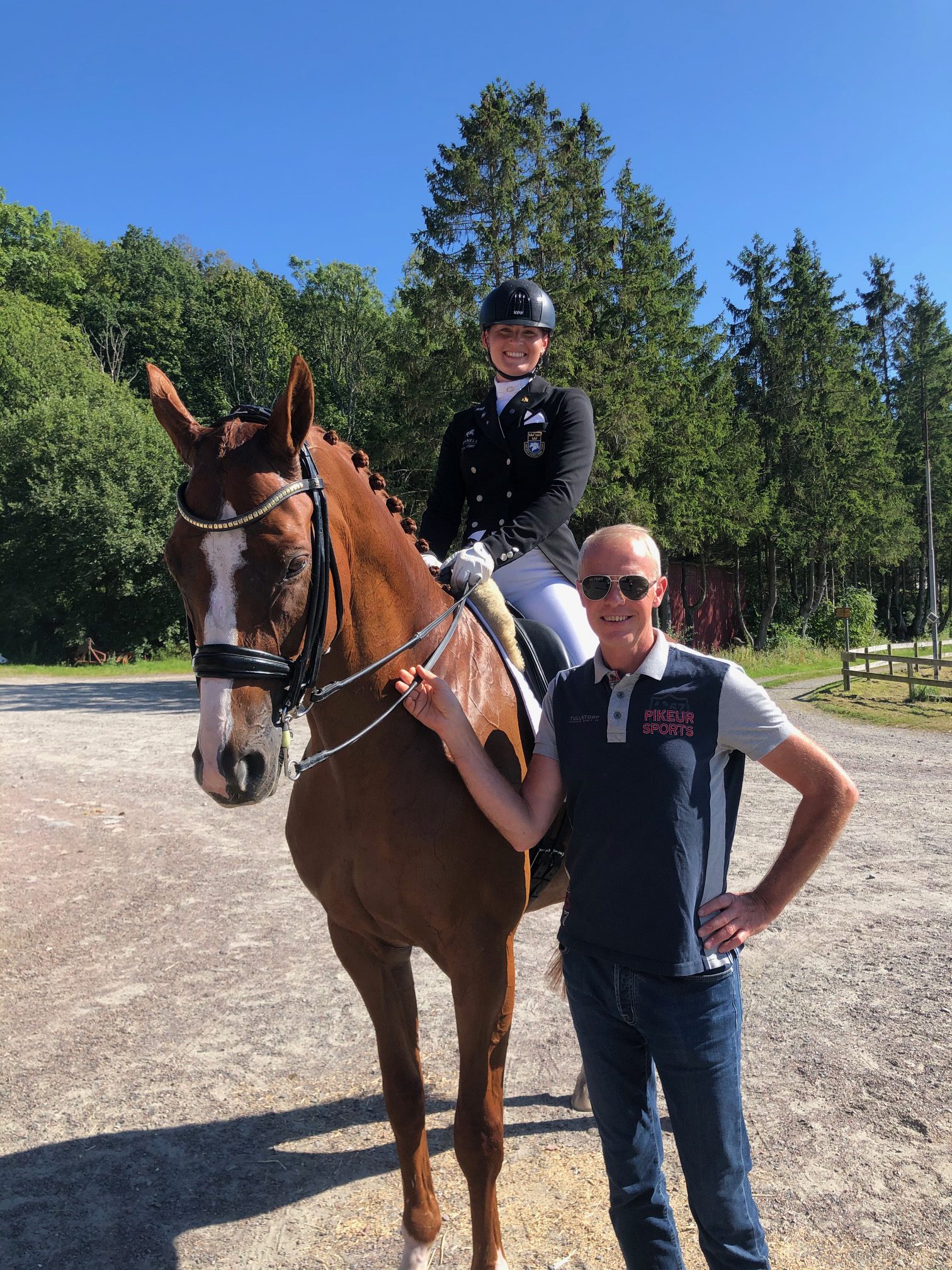 Tullstorp student Marina achieved a hattrick with three different horses
This weekend the Tullstorp student Marina Mattsson from Hannell Dressage
competed three different horses in Kungsbacka, Gothenburg.
On Friday, Marina first competed the 7-year old gelding Notting Hill
by Floricello – Donnerhall in Msv B:2 and won with 73,649%.
Later the same day she won the Msv A:1 with the 8-year old Helix by Apache – Jazz on 71,581%.
On Saturday it was time for the Grand Prix and Marina won again, this time with the promising
gelding Quartermain by Quaterback  Wilawander xx and they scored 74,638%.