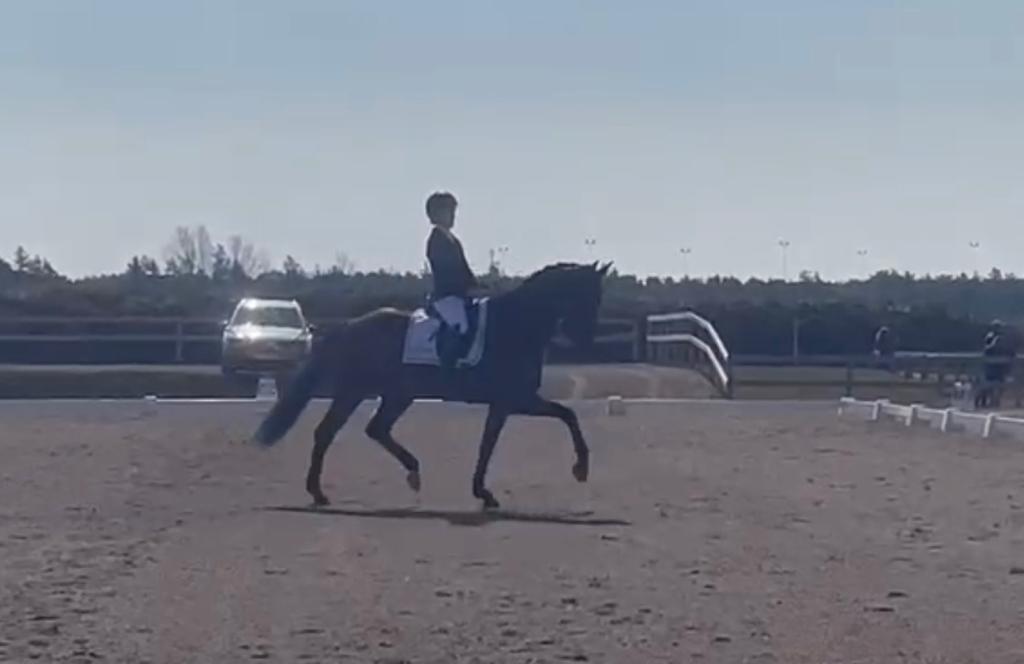 4 victories and 5 Falsterbo qualifications in one weekend
The Tullstorp rider Jessie Johansson competed a number of horses this weekend in Laholm and Willards.
On Saturday, Jessie started out with the 7-year old gelding Luuk H (Gunner KS x Vivaldi).
The combination did a good test and won with 76,486%.
Jessie jumped off Luuk and straight up on the next horse for the day – the wonderful 5-year old gelding Zanka Söholm (Blue Hors Zack x Solos Landwind). It was the competition for the combination and they won the competition
for 5-year olds with 88,6%. Zanka was rewarded with among others a 9,5 as future prospect.
On Sunday, Jessie & Zanka competed again in the test for 5-year olds and it was another victory with 88%.
Jessie also competed her own 6-year old horse, the mare Flow (Mr Vain GJ x Figaro R ). On Friday they were placed 3rd in Laholm with 75,8%. They competed again on Sunday in Willands and won the test for 6-year olds with 82,4%.
Yet another Tullstorp student contributed to the victorious weekend. The Hannell Dressage rider Ellen Olsson competed the 5-year old Redneck (Revolution x Blue Hors Zack) on Friday in Laholm and they won with 84,2% and a 9 for future prospect.