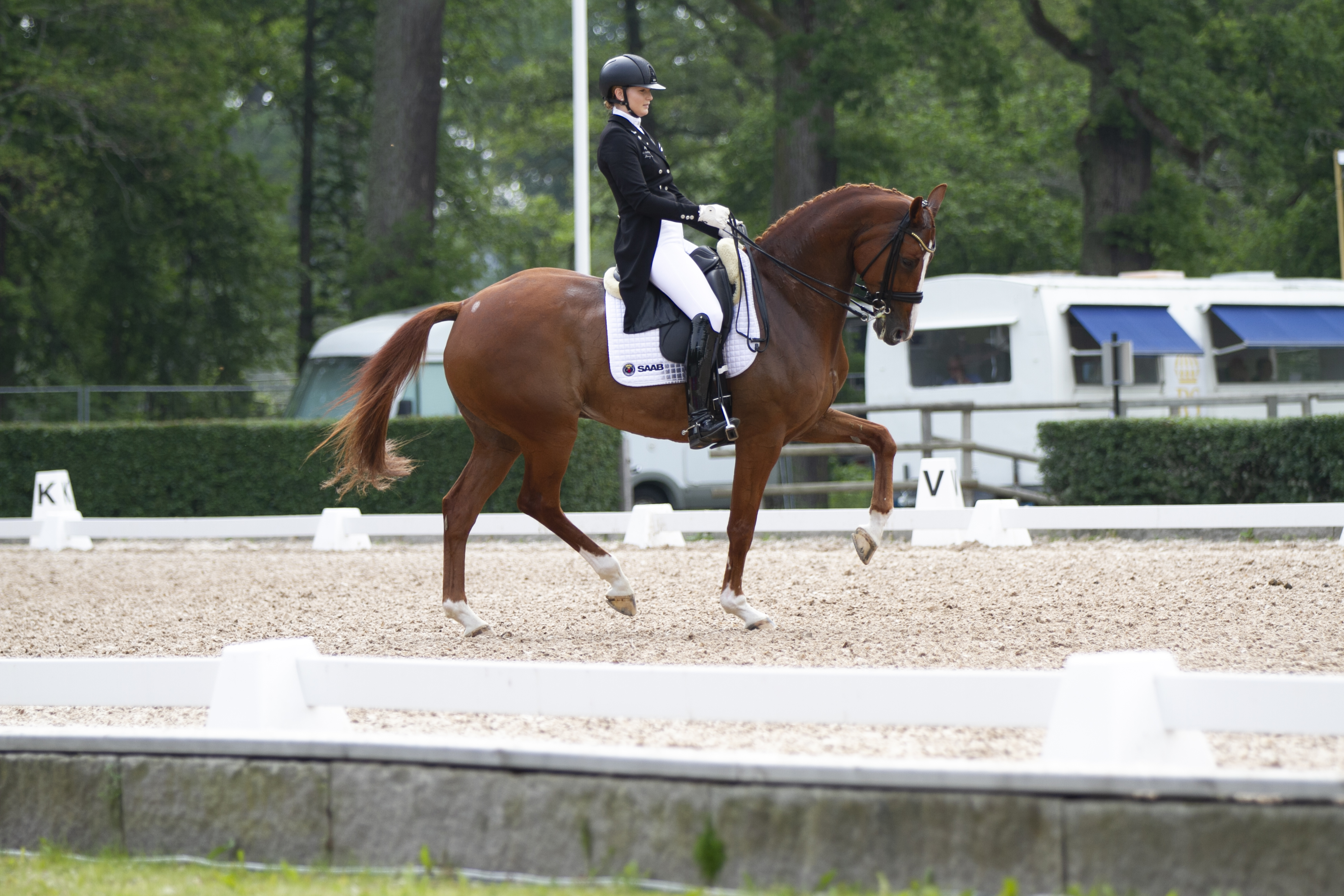 U25 Global Champions Tour for the first time at Stockholm Stadium
Among the U25 riders were Tullstorp student Marina Mattsson from Hannell Dressage and Emma Jönsson from Särö Stable.
On the first day, Marina & Quartermain by Quarterback – Wilawander xx were first out on the arena in rain and thunderstorm. With a little too many mistakes they ended up on a 5th placement with 65. Emma & Donizetti rode later and they brought home the victory with 66,949%.
On Saturday it was time for the U25 Grand Prix Kür final. Then it was Marina & Quartermain who won with 74,9%. Emma & Donizetti were placed 3rd with 72,525%.
A great weekend in yellow and blue colours on the winner's stand in the Swedish Global Champions Tour debut.