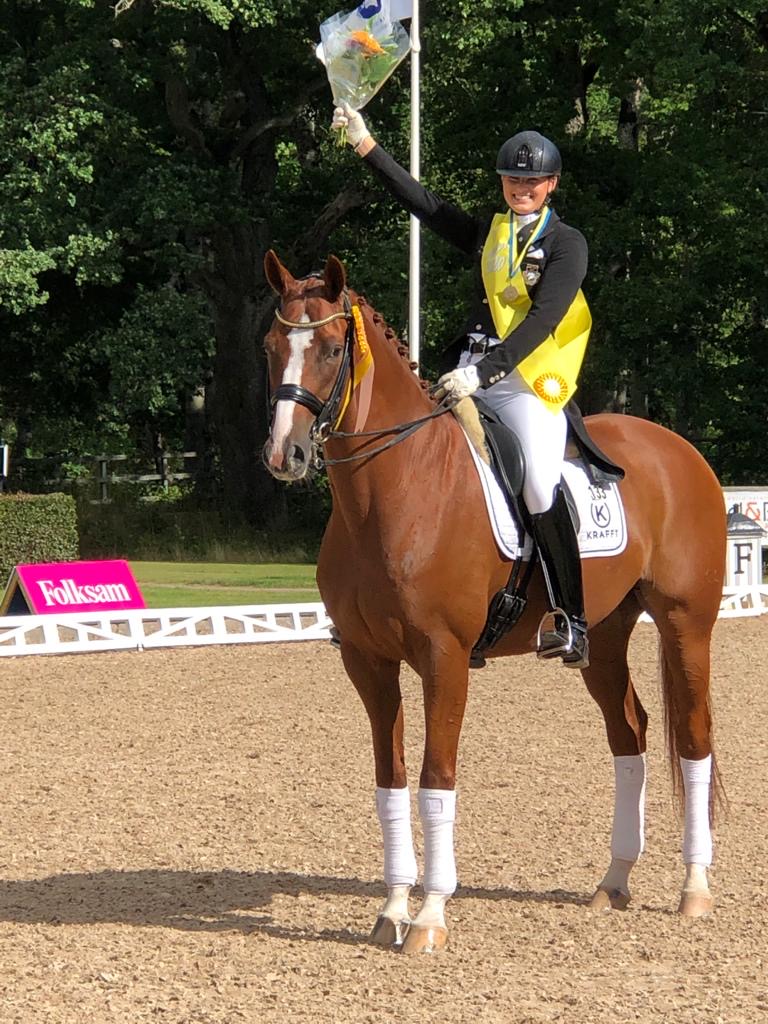 They did it again – a 2nd placement in the Kür finals,
personal record and a bronze medal
The Tullstorp student Marina Mattsson from Hannell Dressage has taken a number of
medals at the Swedish Championship from pony to U25.
This year was her first year as a senior and once again Marina proved to be on top when it really matters! With a great 2nd placement in the Kür finals only 0,2% from the winner Patrik Kittel she made a personal Grand Prix Kür record with the 77,81% high score and two judges who had her in first place.
In the total championship it took a bronze medal and was very close to a silver medal.
What a great way to commence a career among the senior riders! The future looks bright.