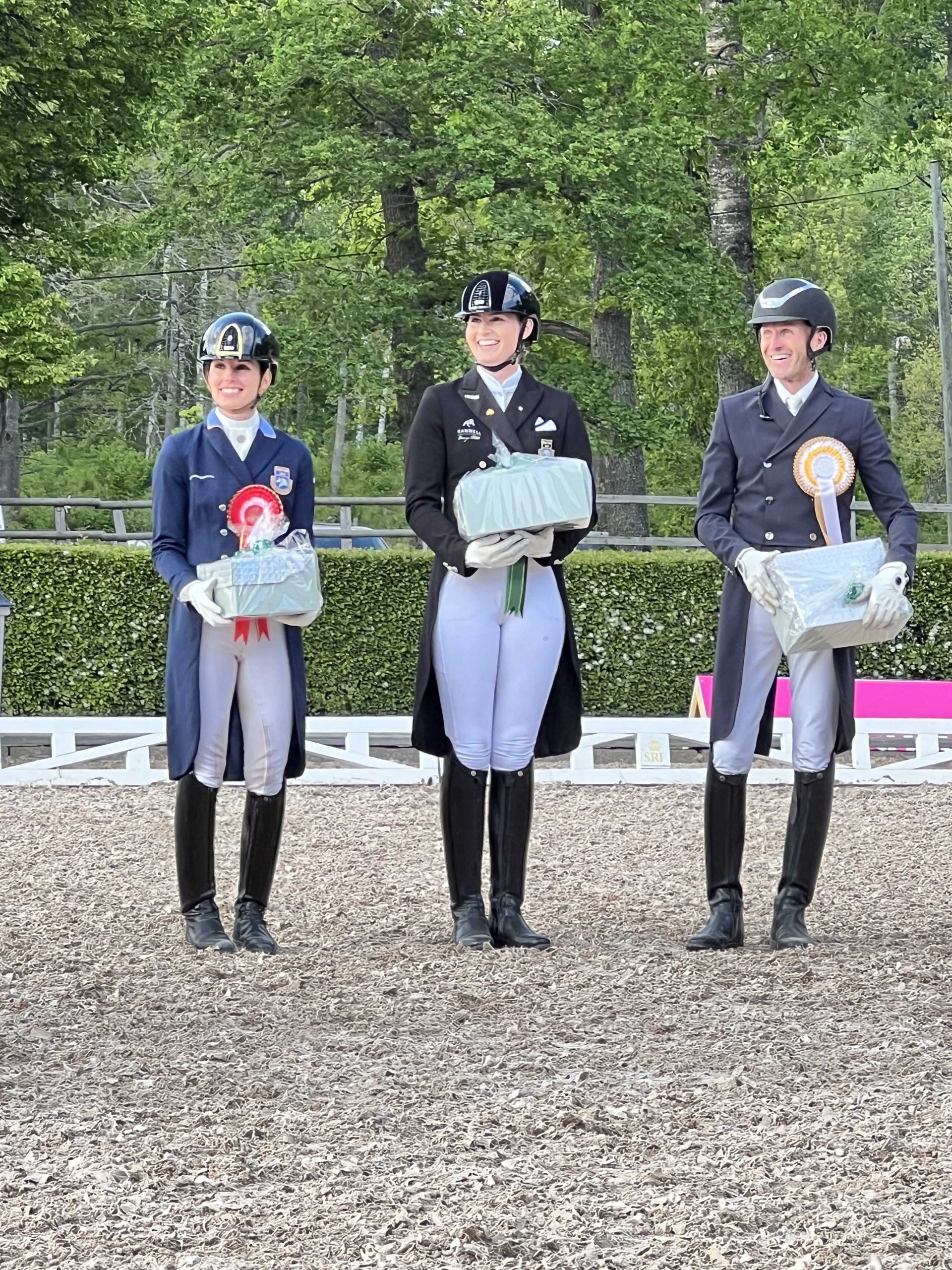 A great placement at this year's Swedish Championship
The Tullstorp student Marina Mattsson from Hannell Dressage competed
at the great national Swedish Championship last weekend.
The venue was as always the beautiful Strömsholm with the dressage arena in the park
infront of the magnificent castle and the weather was wonderful.
Marina competed in the Grand Prix for seniors with her companion Helix (Apache x Jazz).
The first round of the championship was the Grand Prix held on Friday. The combination did
a good test with two minor mistakes and ended up with a 5th placement on 69,826%.
In the Kür final on Sunday, the combination once again ended up 5th with 74,3%.
All in all, a good championship with steady results in top 5 and now the combination is
preparing for Nations Cup in Rotterdam in a few weeks.