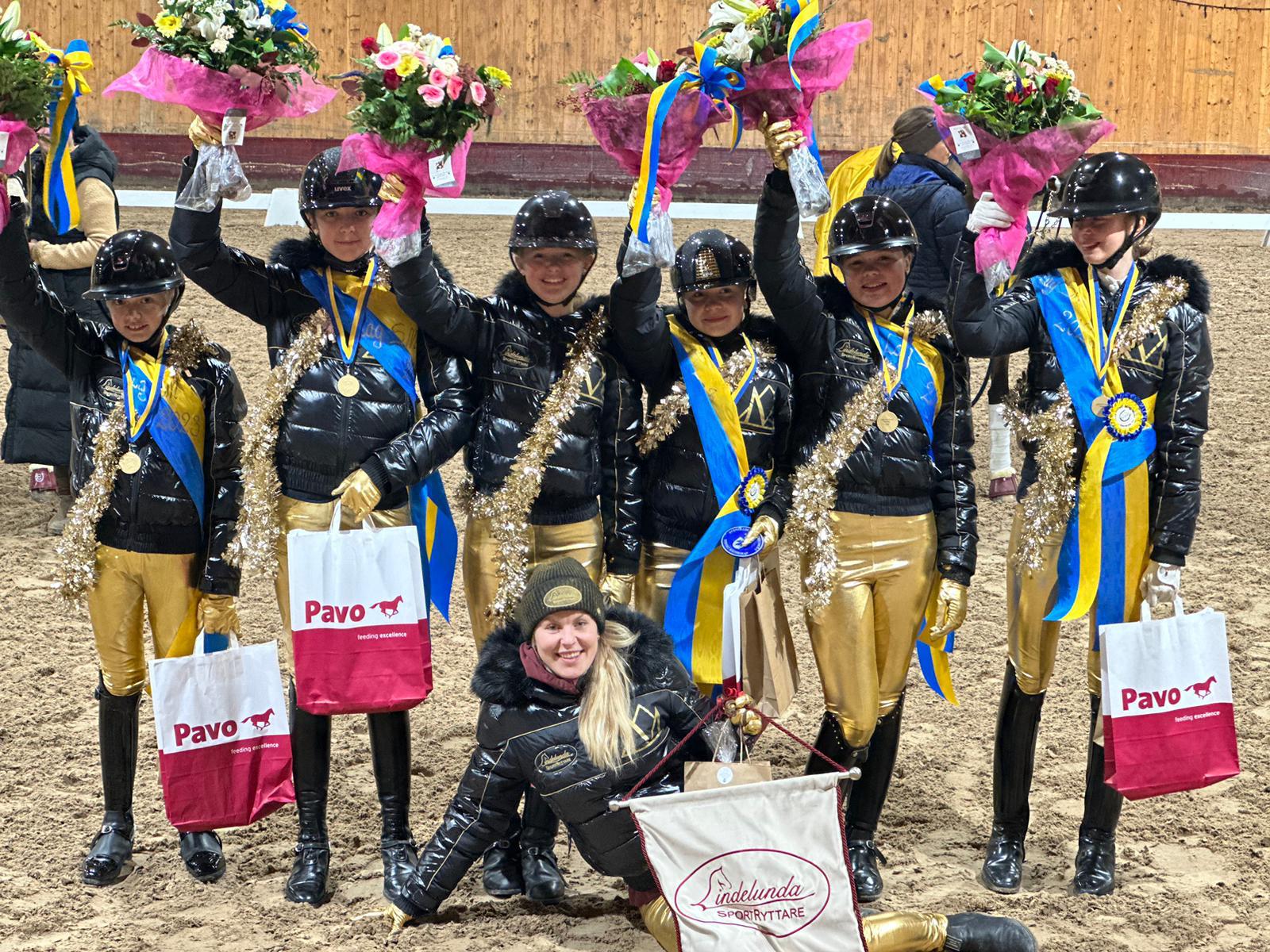 From left Oliver Brink, Tilda André Hokfelt, Angelina Brink, Ebba Södermalm, Wilma Holmgren, Saga Gyllenglad and in front the team leader Elin Aspnäs
Once again Angelina & Oliver Brink won a gold medal with
team Lindelunda at the Swedish Championship
This year is the 4th Swedish Championship where the team Lindelunda have entered with pony riders. And for the fourth time Angelina has been competing for the team, with two different ponies. Oliver is joining for the second time – and for the second time it is a gold medal. In four years the team has won 3 gold medals and 1 silver medal.
The team has been outstanding and it has always been in a close fight for medals with the other local team Willands.
"One thing is the competition about the medals in itself – always exciting to the bitter end. But another thing is to see how the kids – they are only pony riders (Angelina is 13 and Oliver is 12 yo) and still kids – to see how they all have been hanging around having such a great time together the entire week and cheering for each other, means the world. Dressage is normally considered a quite individual sport but with the team championship it becomes a team sport where your teammates best possible result is to your advantage. For the kids it is great to experience this kind of fellowship and team spirit in such a young age and it will help them to bring this along to their future competition experiences",
a proud father Jan Brink comments.