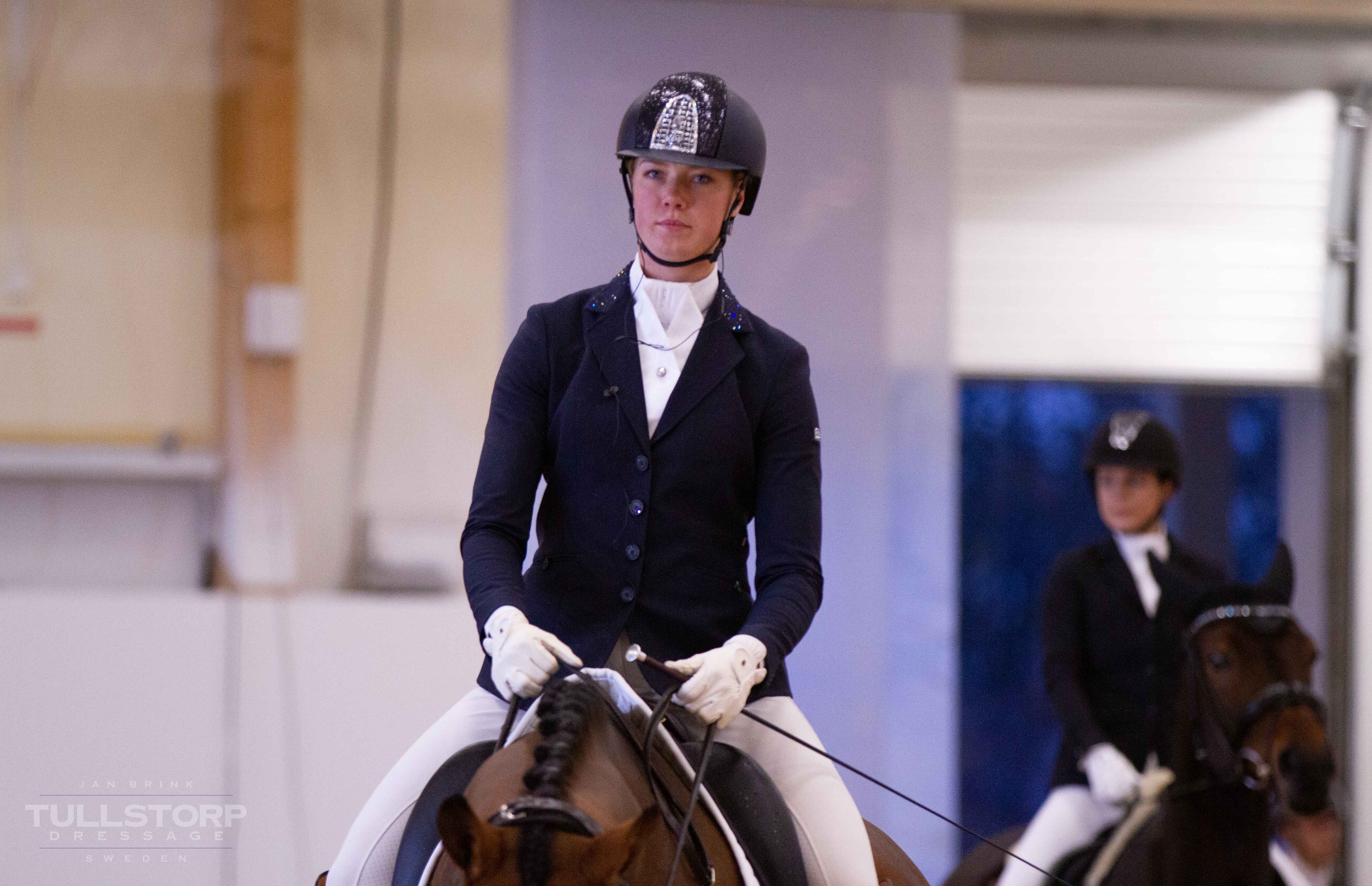 Fine placements for the Tullstorp riders
Last weekend several of Tullstorp's riders competed at Jönköping Horse Show, Elmia.
The Tullstorp student Johan Svensson from Hannell Dressage competed the 4 year old Kai van Wittenstein P by Dream Boy – Florencio and won the qualification with 84,667%. Close behind was the Tullstorp rider Karolin Sjöland with Epic by Escolar – Fürst Heinrich med 84,6%. In the final, Karolin & Epic were placed 2nd again with 83,733%. Johan & Kai were placed 3rd med 82,8% and winner of the final was Carl Hedin & Fortunity S with 88,933%.
Among the 7 year old, the Tullstorp student Anna Zibrandtsen from Bregnerödgård was placed 2nd in the qualification on Valetin by Dahlwinnie – Regazzoni with 71,076%. They were placed 4th in the final. Winner of both competitions were Jeanna Högberg & Astoria.