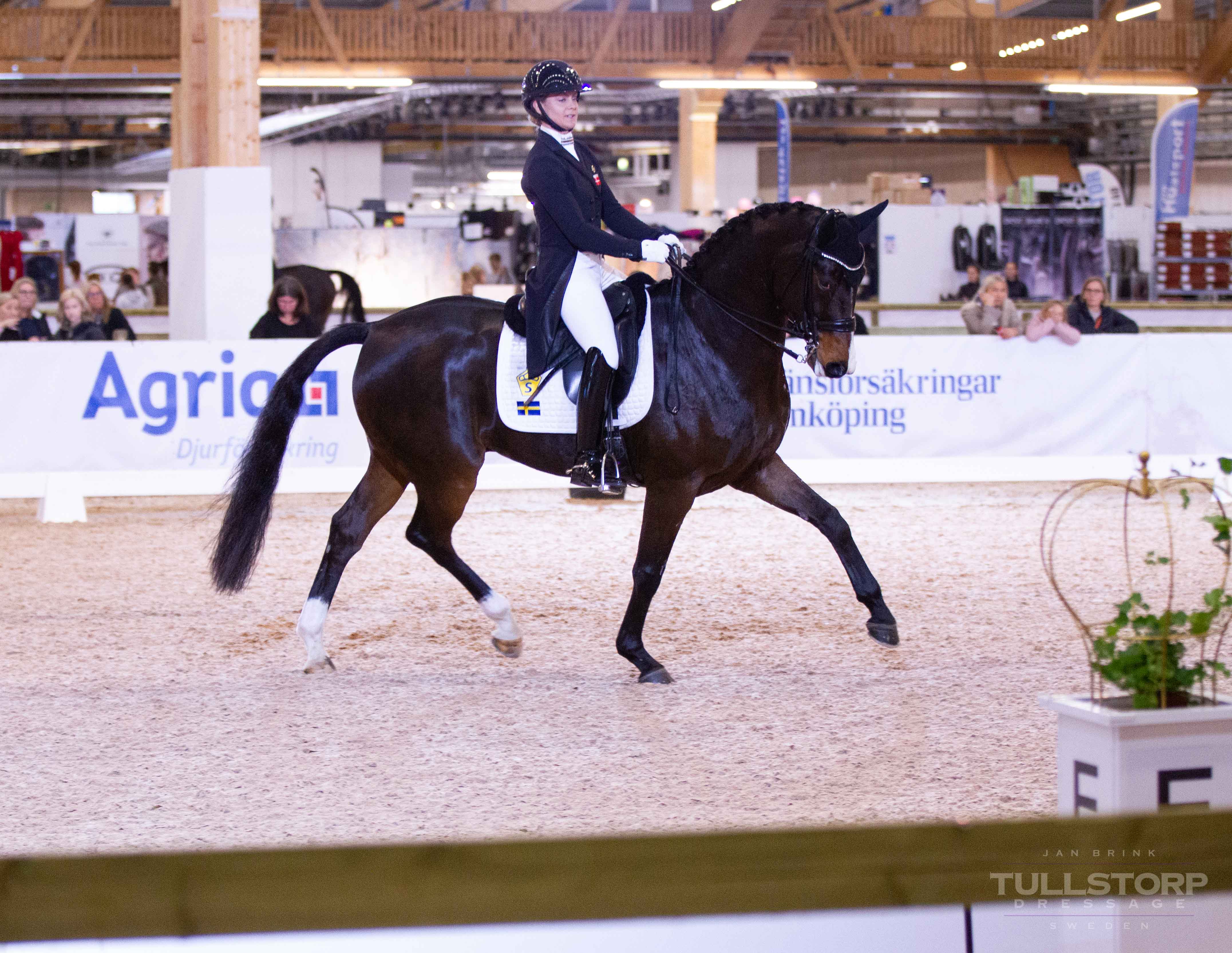 Anna won all four competitions this weekend in Denmark
A fabulous first weekend of competitions in 2020 for our Danish Tullstorp student Anna Zibrandtsen.
Anna competed four different horses in classes from M-level to Prix S:t Georges and Intermediaire II and won all four tests.
Anna & Uno Don Olympic by Blue Hors Don Olymbrio – Del Piero did a great test winning the Prix S:t Georges with 74,079% with a margin of 7,5 % to the second placed. With the approved stallion Detroit by Dimaggio – Lord Liberty G she won the Intermediaire II. With the 8-year old Valentin (SWB) by Dalhwinnie – Regazzoni she won the MA1-A with 73,611% and with a margin of almost 4% to the second placed and with the Briar-offspring Igerald D by Briar – Richfield she won the MM0-A with 71%.