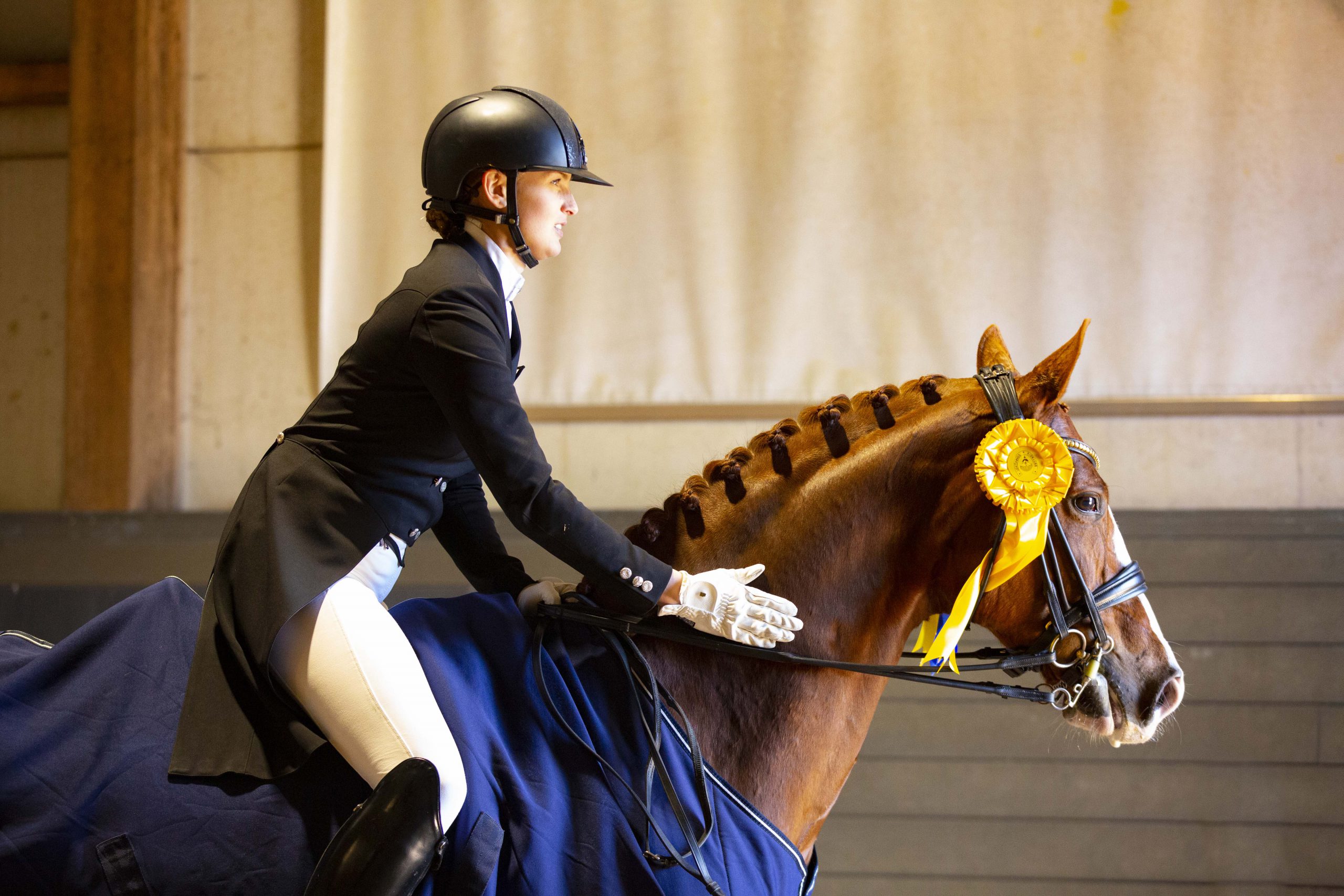 Marina Mattsson competed last weekend and was placed 1st, 2nd, 3rd and 4th in Lidköping.
The Tullstorp student Marina Mattsson from Hannell Dressage recently gave birth to a wonderful baby girl.
Now Marina is back in business again! She competed last weekend in Lidköping with 3 different horses.
On Friday she competed the 9-year old Buster (Belissimo M x Sir Donnerhall) in Prix S:t Georges and was placed 4th with 68,333%.
Satuday, the competed again in Prix S:t Georges and won with 72,892%. Marina was also placed 3rd in the same class with the 8-year old Jameson (Van Gogh x Upgrade) with 69,951%.
Marina also competed in the Lövsta Future Challenge Cup for Young Horses with the 10-year old Helix (Apache x Jazz) and was placed 2nd with 68,677%.