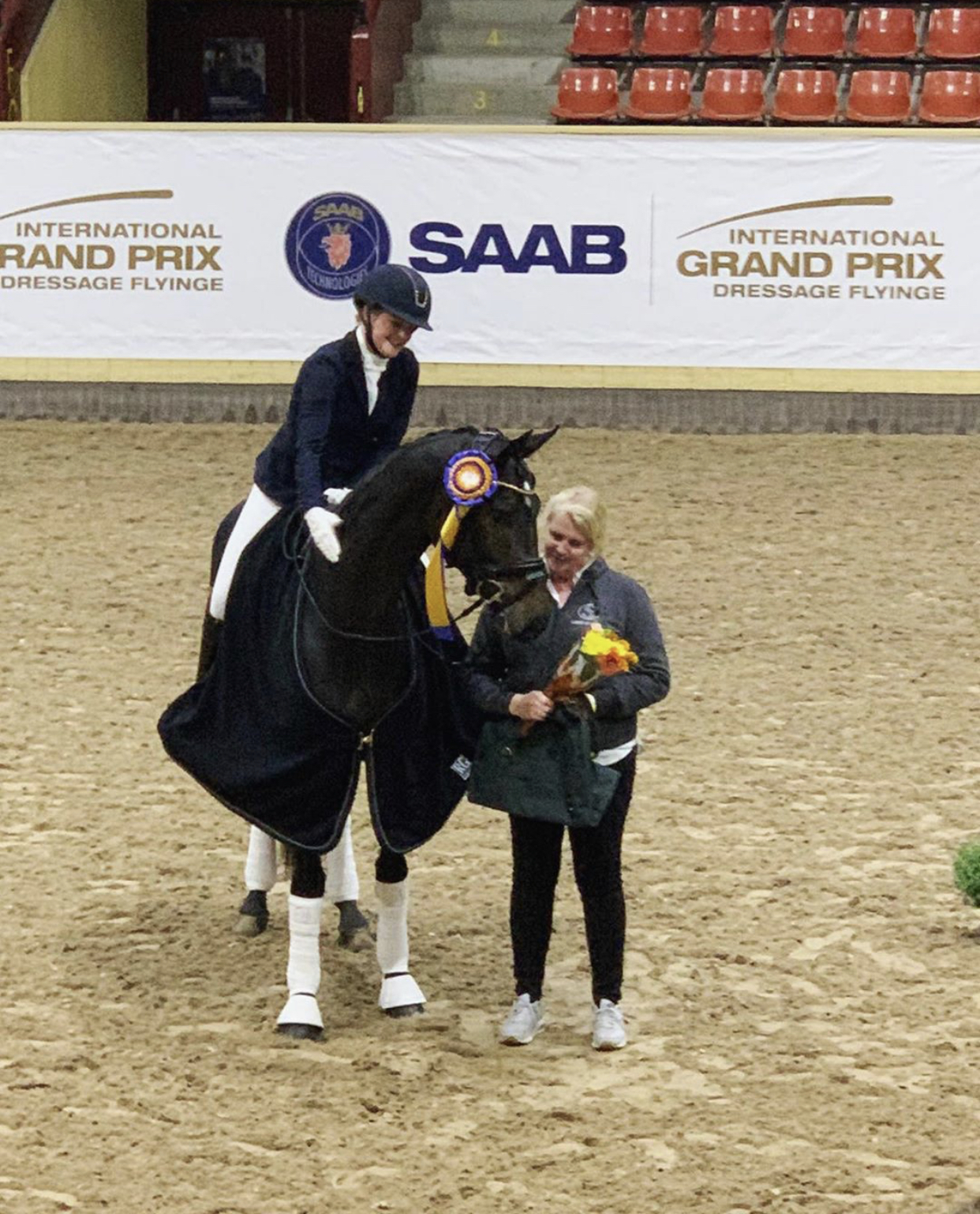 Emma Jönsson & Ida-Linn Lundholm were placed in the top of
this year's Breeders Trophy for 4-year olds
Last weekend the great national championship for young horse was held at Flyinge.
Among the huge starting field with more than 80 4-year olds, the Tullstorp student Emma Jönsson from
Särö Stable was placed 2nd in the first round with her own breed Flow by Fürsten-Look – Friendship
when she was rewarded with 88,2% by the judges last Thursday.
The Tullstorp rider Ida-Linn Lundholm competed the Tullstorp owned
Prince of Hope by Total Hope – Bellagio with 84,2% and placed 3rd.
In the finals on Saturday, Danish world class dressage rider Cathrine Dufour was a foreign test rider and she awarded Flow with 92,5% (9,5 for readability and 9 for potential) and Prince of Hope with 90% (9,5 for readability and 8,5 for potential).
In total at the championship, Emma & Flow finished 2nd with 90,350% and Ida-Linn & Prince of Hope 4th with 87,1%.