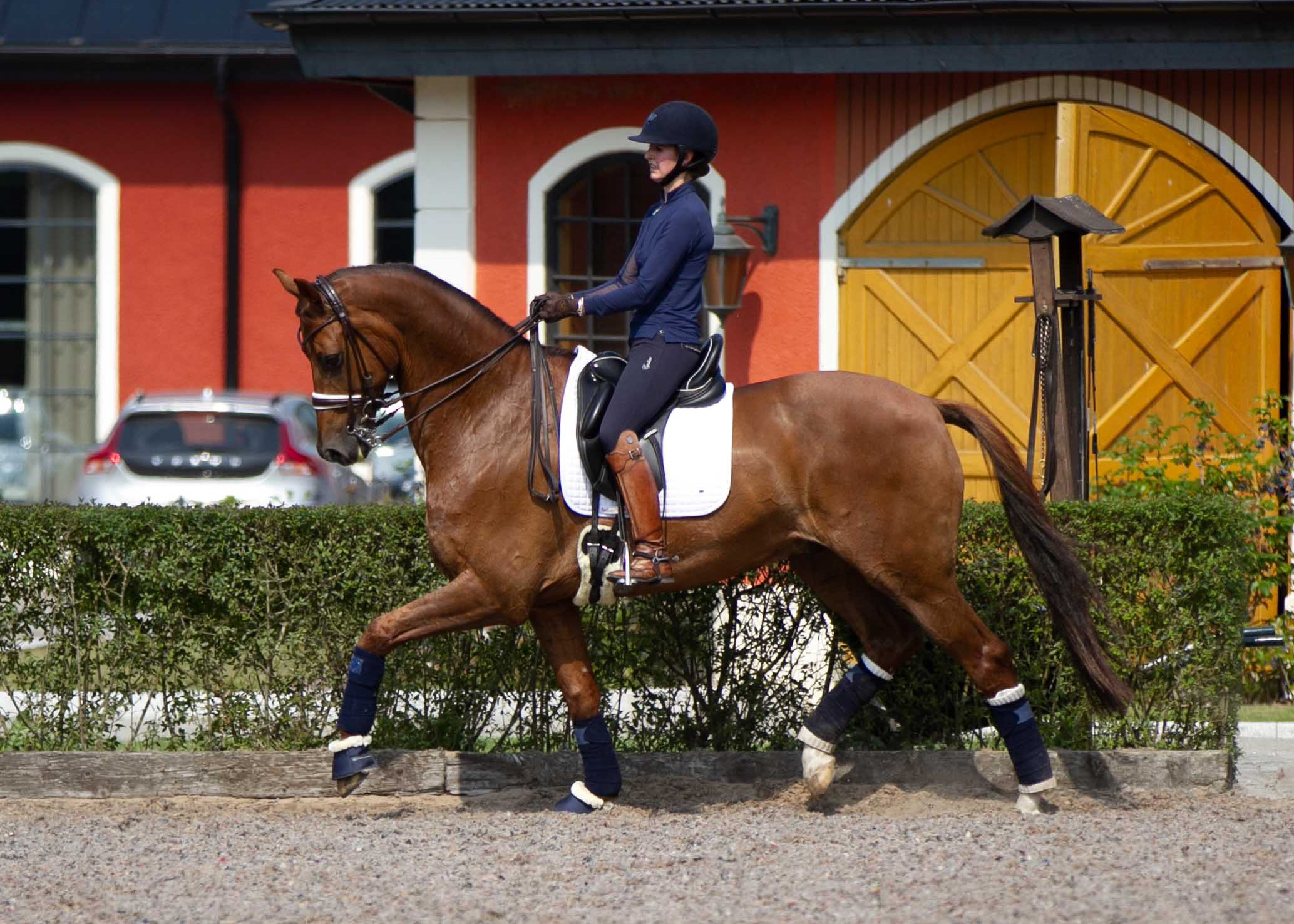 All Tullstorp students were placed
National competitions were held this weekend in Laholm. Several Tullstorp students competed and they were all placed.
First to ride was the Tullstorp rider Ida-Linn Lundholm on the mare Fanita by Vivaldi – Havidoff.
The combination competed in the Msv B:5 on Friday and were placed 3rd with 67,660%.
On Saturday morning the American student Rebecca Cohen competed in the qualifying competition Msv C:1.
Rebecca competed the horse Pronto by Prestige – Hubertus and they were placed 2nd with 72,381%.
On Sunday the American student Chase Shipka competed the horse Gladstone Zee T by Apache – Jazz in the
FEI Pris S:t Georges and they were also placed 2nd with 67,598%.