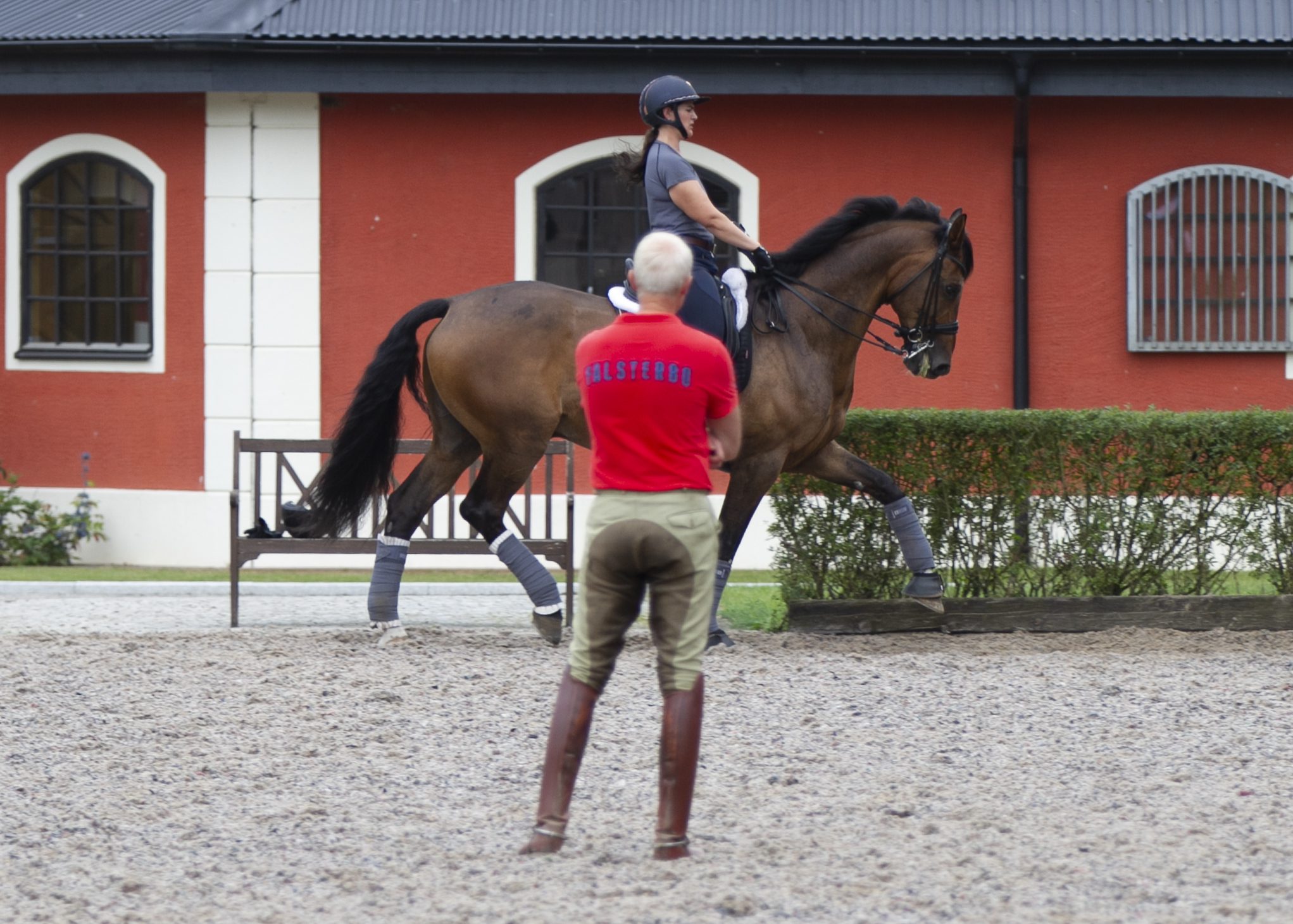 American Tullstorp based student wins Msb B:5
The American Tullstorp student Rebecca Cohen competed last weekend in Dagstorp.
Rebecca competed the horse Pronto by Prestige – Hubertus in the Msv B:5 on Sunday and they won with 71,809%. Rebecca & Pronto also won the Msv B:5 in Östra Göinge a few weeks ago with 73,723% and the combination are now qualified for S:t Georges.
Together with the American friend and riders colleague Chase Shipka, Rebecca lives close to Tullstorp. At the moment they have 4 horses stabled at Tullstorp and are training on a daily basis with Jan Brink.