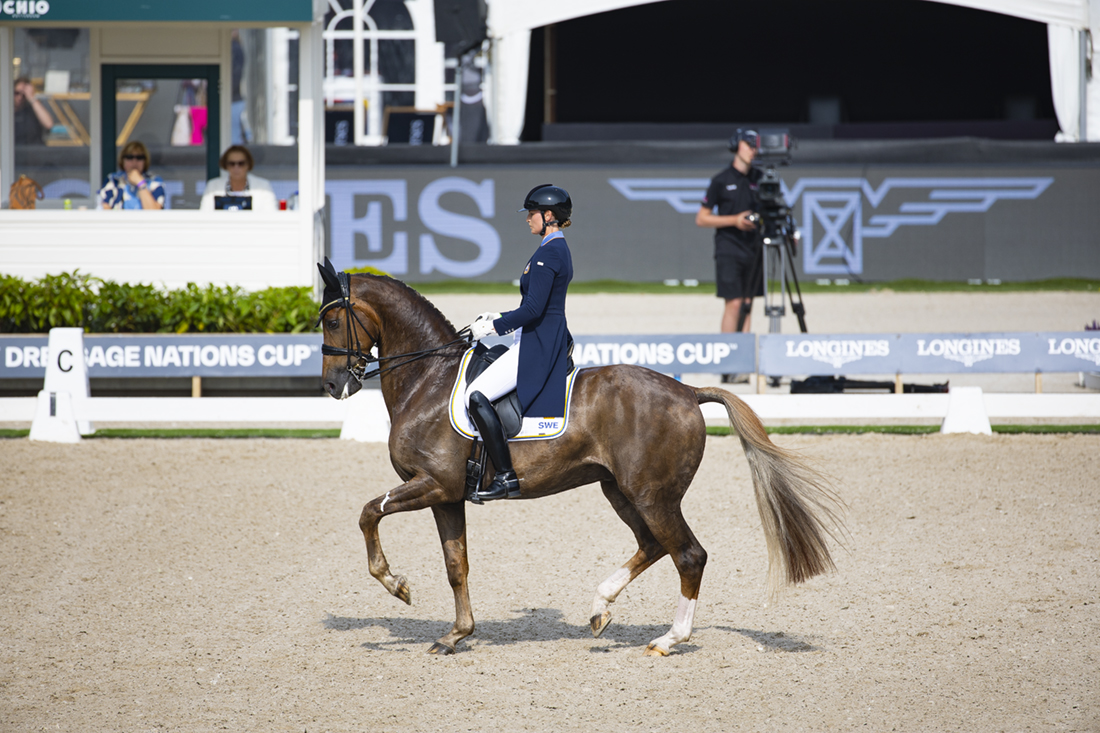 Marina & Helix did a personal best score
and was placed on the podium with the team
The Tullstorp student from Hannell Dressage, Marina Mattsson, competed last week in the Nations Cup in Rotterdam.
Marina competed the talented 11-year old chestnut Helix (Apache x Jazz). In the FEI Grand Prix on Thursday, the combination did great and was placed 6th with a personal best score of 71,716%.
This also made them the best Swedish combination in the team.
On Saturday, in the FEI Grand Prix Special they climbed to a 4th placement with 71,798%.
Teammate Emma Jönsson & Gerion was placed 6th with 70,372%.
Sweden was placed on the podium on Saturday with a 3rd placement in the Nations Cup team competition.