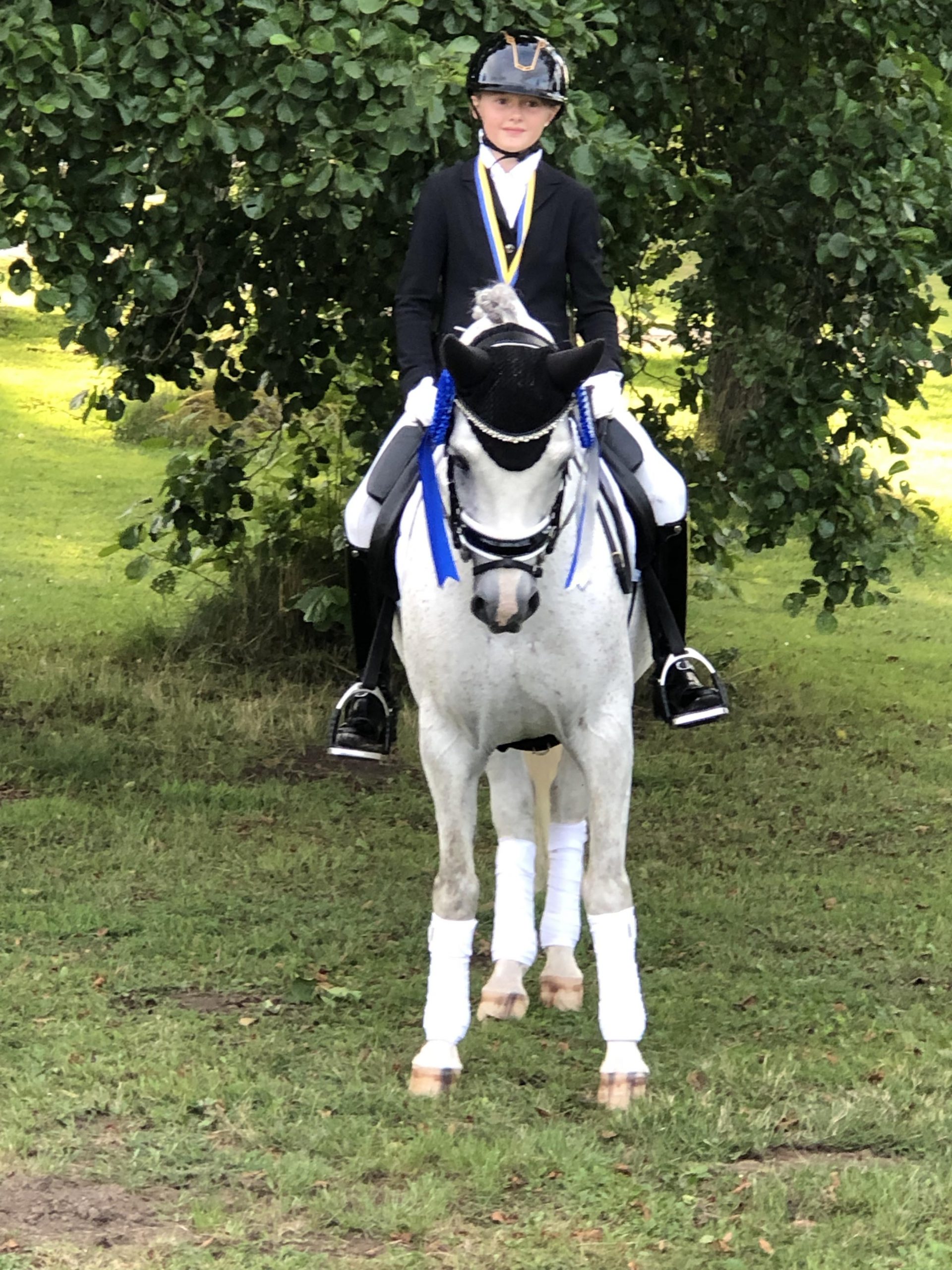 A silver medal at the Swedish Championship for
Angelina Brink & Weber af Kongshöj
Jan Brink's 11-year old daughter Angelina Brink competed her second Swedish Championship last weekend at Grevagården, Skövde.
Angelina competed the pony Weber af Kongshöj (Dressman II x Marchi) in the
championship for category C ponies and once again as the youngest rider in her category.
In the first qualification on Thursday, they competed in the FEI Team Competition and were placed 4th with 68,714%.
On Friday, they were placed 2nd with the same exact score as the winner Ronja Kardos & Brännornas Rigoletto, 69,505%.
In the Kür finals on Sunday, the did a great ride and were placed 2nd with 70,605%
with more than 72% from two of the judges.
In the total individual Championship the combination finished 2nd and received the Swedish Championship Silver Medal.