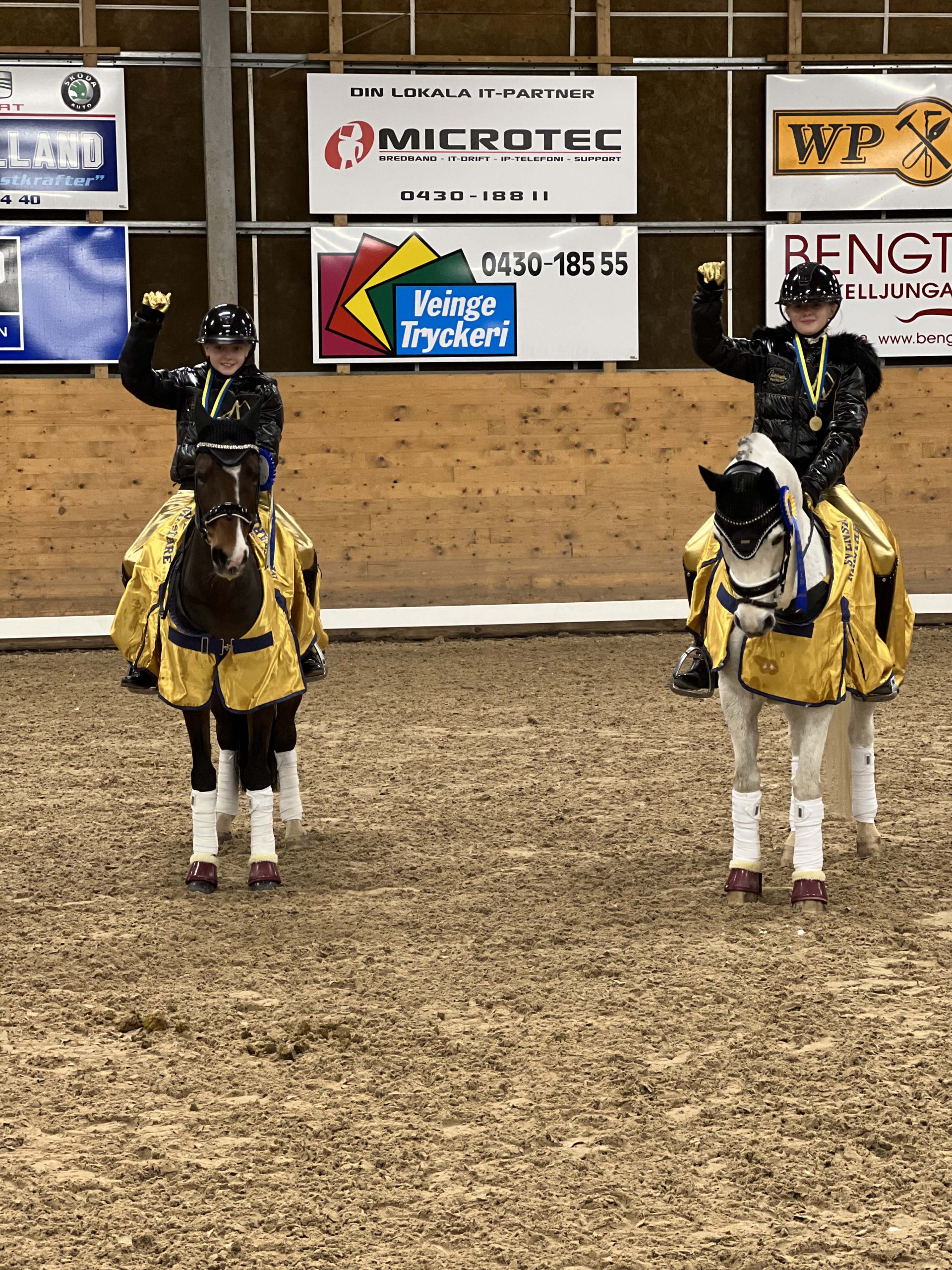 Both Oliver and Angelina Brink were in the winning gold medal team
Both of Jan Brinks kids Angelina and Oliver were part of the gold medal winning team
at the Swedish Championship this weekend in Laholm.
The team Lindelunda Sportryttare was founded three years ago by a former Tullstorp student Elin Aspnäs. Angelina – now 12-years old – has been a part of the team since the beginning and Oliver (recently turned 11-years old) was part of team for the first time.
Angelina and her pony Weber af Kongshöj have been part of the team gold medal in 2020, a silver medal in 2021 and now again a gold medal in 2022. Individually, the combination won all classes for kat. II ponies with 70-71%.
Oliver is competing his pony Dot Com for the first year in FEI and they were placed 2nd in the warm-up FEI Team Test with a personal best 73%.  In the team competition they were placed 4th with 68,5%.